"A reader lives a thousand lives before he dies, the man who never reads lives only one." Perfect saying.  Well, it is not all about living different lives reading also helps to enhance your knowledge and make you up to date with the news, new technologies and innovative ideas. Considering all these points here we have list List of Top 10 Blogs to read and their Blog Earnings.
As there are different types of blogs to read. It's up to you which type of blogs you want to read. like –
Personal blog
Technical blog
Business blog
Professional blog
Niche blog
Reverse blog
Affiliate blog
Media blog
Freelance blog
Moreover, The habit of reading is one of the best qualities one can possess. It helps you to build confidence, reduces your stress and puts you in good mood. So, If you are still looking for the top bloggers and best blogs, let's have an eye on the List of Top 10 Blogs to read. Once you start reading these blogs and make it your habit, you will eventually get addicted to it.
List Of Top 10 Blogs To Read
Labnol.org: Digital Inspiration

Your Story

ShoutMeLoud

9Lessons

Trak.in

Jago Investor

Techpp 

All Tech Buzz

Hell Bound Bloggers

Fone Arena
This blog provides the technical knowledge, Articles like the list of most useful website, learn to code, The best Android Apps in 2018 etc.
It helps the people by guiding technical skills, software tips, gadget reviews, mobile app recommendations and video tutorials. Digital Inspiration, the blog started in 2004 by the founder Amit Agarwal.
Amit Agarwal known as the first professional blogger from India shared his tech guides to people through the blog and spread the culture of blogging in India.
So If you are looking for the Top 10 Blogs To Read or simplified blog or perfect tech-related blog, Labnol is best.
Blogger Name

: Amit Agarwal.

Monthly Blog Earning:

$60,000 (Estimated)

Alexa Global rank:

16003

Rank in India:

8593
READ MORE: How To Start Blog In 2018 [Biginners Guide]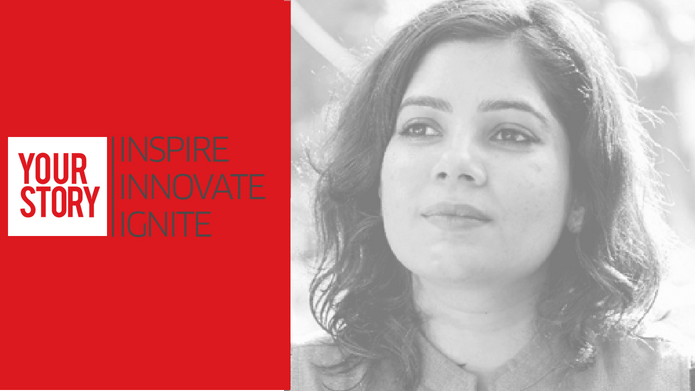 Hands behind this successful and popular Blog, A women Shradha Sharma – founder and chief editor. YourStory is popular and India's biggest and definitive platform.
It provides the stories related to startups and entrepreneurs that help people to get the ideas of startups and their running environment. So, the blog displayed everything in a simplified manner like resources, research reports and analysis of the startup.
Blogger Name:

Shradha Sharma.

Monthly Blog Earning

: $30,000 (Estimated).

Alexa Global rank:

9611

Rank in India:

625
So, If you have the abilities, talent, confidence to do something innovative and want to establish your startup. I recommend making a habit of reading this blog which comes under Top 10 Blogs To Read in order to daily up to date yourself.
This blog helps you to think about your bright future. Moreover, You will learn how a great leader was born.
ShoutMeLoud, This is also India's most popular and award-winning blog and the creative hands behind it is Harsh Agarwal, Founder of ShoutMeLoud. Here we can say Harsh Agarwal as a  "Guru" of WordPress, Business blogging, Search engine optimisation and online marketing.
Shout Me Loud really inspire me to write and teaches me a lot about new things. This blog serves as a community of enthusiastic bloggers who are popularly known as "Shouters"!
Blogger Name:

 Harsh Agarwal.

Monthly Blog Earning:

$52,434 (July 2017)

Alexa Global rank:

14,734

Rank in India:

1927
With the efficient and productive knowledge,  the blog Scientist Harsh Agrawal offers the Affiliate Marketing Handbook & WordPress eBook(More than 8K downloads so far!) and this blog comes under Top 10 Blogs To Read.
9Lessons, As the name, suggest the blog provides the tutorials. It provides the tutorials regarding Javascript, PHP, IONIC, Angular, React, JQuery and DEMOS etc. Basically, 9Lessons is a blog focusing on programming (Web technologies tutorial).
This is the really helpful blog for those who are looking for tutorials online but not find the one until and unless they pay something for it. The blog founded in 2008 Srinivas Tamada.
Blogger Name:

Srinivas Tamada

Monthly Blog Earning:

$20,000 (Estimated)

Alexa Global rank:

143,067

Rank in India:

13,153
Srinivas Tamada is known for his Wall Script 8, a social network software to understand social networking concepts and build your own social network websites.
Moreover, the interesting thing about this blog is that you can request the tutorial which you want to read, which is a very simple process. Once you visit the website you find the Request tutorial section when you click on it, It will redirect you to email page where you can directly send email to the owner of this blog.
READ MORE: How To Earn Money By Content Writing Online-Step By Step Guide

Generally, People running to find a blog or app that provided all the information on a single site. Here, is another popular and interesting blog that provides information regarding Business, Technology, Internet, Telecom, Mobile, Startup etc. All the information cover's by this blog is from India.
This blog was started back in 2007 by an America return Arun Prabhudesai. The aim behind this blog is proper guidance and awareness to people.
Blogger Name:

Arun Prabhudesai

Monthly Blog Earning:

$15,000 (Estimated)

Alexa Global rank: 66,825
Rank in India:

4,392
Since 2007 the blog is growing every day. I recommend those who have the interest to read business-related articles Trak is the best place. Along with the business news, Trak also deals with the trending technology in India.
Now, here is the best and the most trusted online financial blog. It helps in financial planning, provide mutual funds, and insurance services.
So the one who interested to read or gain knowledge on financial matters. Jago Investor is the best place as it Provides education on personal Finance Issues.
Blogger Name:

Manish Chauhan

Alexa Global rank: 130,369
Rank in India: 9850
This blog was founded in 2007 by Manish Chauhan. However, He not only make money from this successful blog, He easily educated his audience about saving money.
Techpp – "Technology Personalized" is one of the most popular blog that provides the technology-related article Mainely Tutorials, web tools, Gadgets reviews etc.
The aim of making this blog is to provide simpler and easier technology solutions. So, If you are a tech enthusiast, then explore this blog to enhance your knowledge. As techpp shares tips and guides to make technology more friendly.
Blogger Name: Raju PP
Monthly Blog Earning: $ 28,000  (Estimated)
Alexa Global rank: 104,697
Rank in India: 15,132
The blog was founded in 2008 and the hands behind making this successful blog is Raju PP, Founder/Owner of the Techpp.
Here is another interesting Indian tech blog that provides mainly all the news related to technology. This is the perfect place where you come to know about the phones, accessories, technology, new launches in India etc.
All Tech Buzz started by Imran Uddin and was launched in 2011.
Blogger Name: Imran Uddin
Monthly Blog Earning: $7,500 (Estimated)
Alexa Global rank: 51,710
Rank in India: 3790
The Hell-Bound Blogger provides information regarding blogging, Social Media, How to make money, SEO strategies, WordPress knowledge, Business Tips, E-commerce solution and web hosting. Interesting Isn't it?
Blogger Name: Pradeep Kumar
Monthly Blog Earning: $2,919 (Estimated)
Alexa Global rank: 120,869
Rank in India: 10,419
The blog was founded in 2007, and handled by Pradeep Kumar. If you are fresher in the field of Blogging, Visit Hell Bound Blogger to learn Blogging tips.
Are you a lover of Gadgets, Here is the blog that provides you with all the gadget-related information.
Among the list of Top 10 Blogs To Read, This popular Indian blog was founded in 2005 by Varun Krishnan. Fone Arena has grown into a huge gadget oriented blog comprising all the news from computers, phones, cameras etc.
Blogger Name: Varun Krishnan
Monthly Blog Earning: $19,000 

(Estimated)

Alexa Global rank:  27,320
Rank in India: 2378
So, Explore this perfect blog in order to read about new launches of gadgets, cameras etc.
"Doing something innovative or creative will always be appreciated" These bloggers really help the people by providing such a quality and informative content.
If you think you should have been featured in this list and are left out, then don't hesitate to contact us via the comments section below to get your name featured.
 If you liked this article, then please subscribe to our YouTube Channel. You can also search for the latest tech news and follow us on Twitter, Facebook, and LinkedIn.