While developing a project you've researched a lot to find the best CMS (Content Management System) that fits each and every type of content you want to put on your Website. Nowadays, images, videos, and graphics play the main role to attract the maximum number of the audience instead of plain text, these types of content just add value for the reader and make the reading journey more entertaining. Considering the flexibility and ease, this article covers the Top 10 best Content Management System(CMS).
Apart from content support, we often look forward to language support, user-friendly, maintaining cost, and feasibility. right? Well, there are plenty of options to go with but to choose the right one that generates more profit for you.
After analyzing the data, it's believed that there are nearly two billion websites online today and the number continues. So, this clearly shows the competition is very high to stand out, and not every website is coded to give smooth or effective functionality. There are some platforms where you can build a website without much knowledge of programming languages.
This guide offers an overview of the most popular CMS (Content Management System) to give you relief from long hours of search as well as coded HTML – CSS pages which are almost gone by the introduction of these amazing Content Management System(CMS).
10 Best Content Management System
WordPress
Joomla 
Drupal
Magento
Shopify
TYPO3
Squarespace
Bitrix
PrestaShop
Blogger
1.

WordPress
WordPress is so popular among people and now used on 35 percent of the top 10 million sites. It falls under the first position in the list of 10 Most Popular CMS, which means there is no secret that WordPress is one of the most popular ways to build a website.
In the beginning, it is most popular as a blogging platform but now it is the world's most popular content management system and dominates other markets, like eCommerce that extend beyond its blogging platform roots.
Let's have an eye on the survey done by w3techs, which shows the most popular content management systems.
Most popular content management systems
S.No.
usage
change since
1 December 2019
market
share
change since
1 December 2019
1.
WordPress
35.5%
+0.4%
62.3%
+0.5%
2.
Joomla
2.6%
-0.1%
4.5%
-0.2%
3.
Shopify
2.0%
+0.2%
3.4%
+0.2%
4.
Drupal
1.7%
2.9%
-0.1%
5.
Squarespace
1.5%
-0.1%
2.7%
-0.1%
If we consider the fastest-growing content management systems since 1 March 2019:
| | | |
| --- | --- | --- |
| S.no | | Sites |
| 1. | WordPress | 882 |
| 2. | WooCommerce | 440 |
Coming to the price factor, WordPress provides an affordable solution, user-friendly and great functionality features for your website. Moreover, WordPress has 62.3 percent of the market, which is far ahead of the other CMS platforms.
WordPress Offers n- number of solutions to their users i.e Extend the Functionality of Your Site with Plugins, built-in SEO tools for optimization, social media integration, hosting, mobile-ready design, No HTML Editing or FTP Software Required, and insights.
2.

Joomla
Here is the second most popular content management system in the list of 10 Most Popular CMS. Comparing with WordPress, Joomla may not be as beginner-friendly as WordPress but it can be more flexible in some aspects.
Moreover, Joomla is a free and open-source CMS. It has templates, feature extensions, and a vibrant development community.
Joomla is designed to help both novice users and expert developers build websites and applications. Considering the large amount of content on the website, Joomla is not the best fit. However, if you need to manage a lot of custom post types it is a great option to go.
Apart from post customization, Joomla also lets users use multiple templates or themes at once, for different types of content. There are approximately 1,837,862 sites running on Joomla.
Note: Joomla is a great alternative to WordPress
3.

Drupal
Drupal is the third most popular content management system in the list of 10 Most Popular CMS (Content Management System). It is also an open-source CMS (written in PHP) like above but considering the popularity and usage, it lags behind WordPress and Joomla in market share.
Remembering the key features of Joomla i.e custom post types, Drupal also offers a very flexible system for dealing with it. Also, it is rated as one of the best platforms for e-commerce stores.
Moreover, it is a very flexible, modular layout, basic installation with more than 36,000 extension modules, and gives a high degree of control over users. There are approximately 581,174 sites live on Drupal. It can even handle multilingual sites out of the box and shows top-notch security for your website.
4.

Magento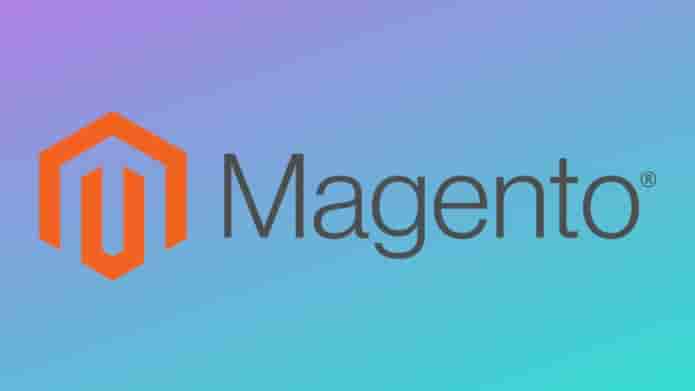 Magento is open-source software for building an eCommerce website written in PHP- accept online payments, manage their products, and more. It's free, just like WordPress you can directly install it from your cPanel and build your store using the Magento Admin Panel.
Magento empowers thousands of retailers and free to install. In this platform, You need to hire someone who is familiar with this system because it needs developing skills (Requires HTML/CSS skills). There are 230,606 sites live on Magento and one of the most popular platforms and fall in the list of top 10 Most Popular CMS.
Magento is versatile and offers Marketing and Promotional tools, it offers users search engine optimization and catalog-management tools to merchandise and drive traffic to their websites. It also offers a payment gateway and multiple shipment integration options.
5.

Shopify
The best eCommerce platform that assists you to Sell Online. It was founded in 2006, and since then, the platform has hosted over 220,000 online retailers. It offers you to customize the eCommerce Software as per your business needs with satisfaction. Shopify plans range from $9/month to $299/month.
As a platform, Shopify offers a lot of flexibility in order to manage your online store, products, and inventory. There're no coding skills required to use Shopify.
Moreover, if you find yourself zero development and technical knowledge then don't worry, Shopify is more user-friendly, which any business owner can use without technical skills. There are 785,397 sites live on Shopify and Also, it's a paid tool – from $9 to $179 per month.
6.

TYPO3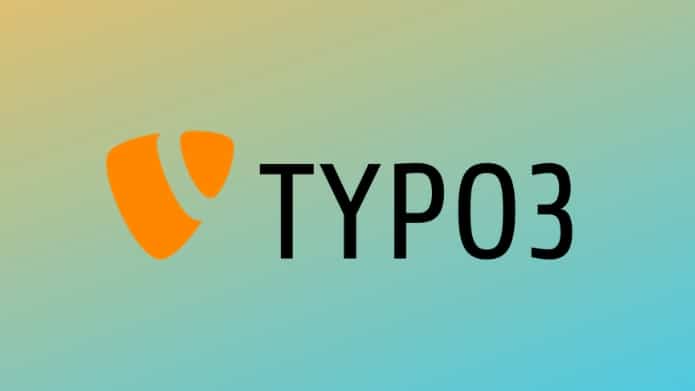 TYPO3 is also the next most popular CMS in the list of Top 10 Most Popular CMS. It is a free enterprise-class CMS based on PHP. The platform is well known for large corporate portals and e-commerce platforms.
This Enterprise content management system provides a huge range of functions and assists in the integration of other systems such as CRM or ERP solutions.
Additionally, this user-friendly CMS help in building an intranet. There are approximately  303,333 sites live on TYPO3.
The interesting part with this CMS is that if you're managing several sites the this CMS also helps you to share templates, extensions, and even users among sites.
7.

Squarespace
Squarespace is a private American company that provides software as a service for website building and hosting. While considering the usage or difficulty in designing, this platform also provides pre-built website templates and drag and drop elements to create web pages.
Moreover, the customers can go with the free 14-day Trial. During this 14 day trial, you can check for functionality like- Easy Content Importing, there is no need for Plugins, availability of Modern Website Templates, Custom Domain Names, and go through with the Types of Photography Websites, Wedding Websites.
Though it is not WordPress, you can say that it is similar to WordPress which means easy to build, accessible to anyone, and can be customized without any real knowledge about website creation. There are approximately 1,727,900 websites live on Squarespace.
8.

Bitrix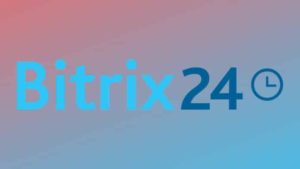 Bitrix24 is one of the best CRM software and there are 183,346 sites live on Bitrix. This platform helps in organize and track interaction with potential or existing clients It helps the business to grow.
The CMS is a free (for small businesses) social enterprise platform and improves internal communications inside organizations by combining the most popular collaboration tools in one place.
9.

 PrestaShop
PrestaShop is another most Popular CMS that provides the user with a ready-made solution to create and manage an online store.
PrestaShop is a freemium, open-source e-commerce solution, written in PHP It provides you with a number of templates that help you to customize your website and without having to make any changes on the programming side. Moreover, it is user-friendly, has an option of Payment and delivery, and optimized for mobile commerce. Currently, it is used by 250,000 shops worldwide and is available in 65 different languages.
10.

Blogger
When it comes to ease of use and trust old is gold philosophies are considered. Here is Blogger the easy to go platform that helps you to build your website in a few steps. However, it is a blog-publishing service and it's totally free.
It is a good-to-go option for the beginner. Here you do not get full ownership of your platform, Google can delete it at any time. But with a self-hosted WordPress site, you have complete ownership and control.
Good Luck! 
 If you liked this article, then please subscribe to our YouTube Channel. You can also search for the latest tech news and follow us on Twitter, Facebook, and LinkedIn.