Oscar Pujol, a Catalan Indologist, published first Sanskrit-Spanish dictionary with more than 64,000 words.
Oscar Pujol is a name familiar to the people of Varanasi. In 1986, as a 26-year-old, he left Spain to study Sanskrit in Varanasi's Banaras Hindu University (BHU). He spent 17 years at BHU, Varanasi. Oscar Pujol taught Spanish there and obtained a PhD in Sanskrit, under the guidance of Professor Shrinarayan Mishra with a thesis on a 12th-century manuscript from Bengal on Sanskrit grammar, the Tantrapradipa.
He has published several books and translations from the Sanskrit classics. During the course of his doctoral research, he began working on a Sanskrit-Spanish dictionary, a work that exceeds 1,500 pages and with more than 64,000 words, which took him around 12 years to complete and published in 2005.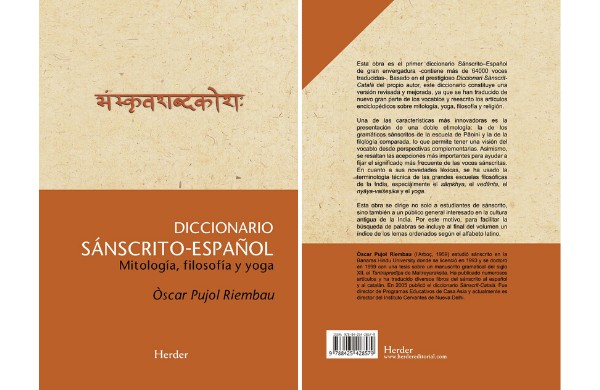 Mother tongue of Pujol, who hails from Barcelona, Catalan is the official language of Andorra. He has taught at several universities in India, Spain, Mexico and Brazil.
The language was not the reason Oscar Pujol came to India. "I came here for a personal reason, for my wife who was visiting India in 1979. During my travels in south India, I found a copy of the Bhagwad Gita in English in a hotel room. It gave the answers to life's many questions and I was quite fascinated by the third chapter. So I decided to return to India in the '80s and learn the language. Sanskrit is so lyrical and soothing," says Oscar Pujol.
In 2002, he contributed to the founding of Casa Asia in Barcelona, where he was director of educational programs promoting the creation of Asian studies at Spanish universities. He founded in 2007 the Instituto Cervantes in New Delhi.
Detailed information about the Sanskrit-Spanish dictionary: Sanskrit-Spanish Dictionary
For the latest news follow techcresendo on Twitter, Facebook, and LinkedIn