What to consider when downloading any app on your android phone
---
With a different malware specifics out every few days, you need to be careful about the apps you download on your Android phone. It might be a very popular mobile operating system and the most secure type of smartphone, but you need to be watchful nevertheless. Compared to Android OS, Apple's iOS 11 version looks flimsy because it was hacked just one day after its release! However, the fact that Android lets you install apps from all sources can count against it at times.
Being able to provide security to its users means that Android is under constant attack from suspicious agents. Even with newer versions coming out with high frequency, there are still chinks in the Android armor. For one, if you own an older version, you are at more risk of malware. Then failing to obtain Google's security patches released every month could further increase the risk. Moreover, Android smartphones are always in danger of zero-day attacks, such as by the infamous Faketoken Trojan app. It might look like a taxi-booking app, but it was stealing credit card information from users' phones!
So, how can you minimize the risks? Should you give up on Android phones altogether? What should you consider when downloading any app on your Android phone? The following tips can lower the risk for most Android phone owners:
Download apps only from Google Play

Did you know that Google dedicates an entire department to screen the apps before featuring them on Google Play?
While installing apps from various sources can give you a wider palette to choose from, we'd advise you stick to Google Play. The bulk of malware is filtered out before an app reaches users through Google Play. This minimizes the risk drastically as compared to apps from any other source.
If there is an app that you need to have, then consider the credibility of that third-party source. Alternatively, if you are considering uninstalling all third-party apps, it can be done easily. Go to the option for Settings, then into Security, and finally toggle off Unknown sources.
If you don't use an app, uninstall it
Even when most Android software vendors update their programs on a regular basis, some security problems still go unnoticed. To ensure the safety of your phone, just remove all apps that you don't find yourself using too often. Don't leave any program doors open because they could lead attackers right into your phone!
Look out for fake apps and scams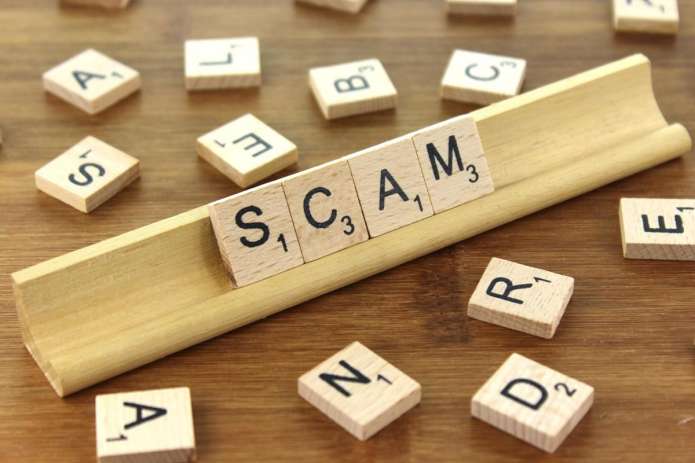 The more you know about an app, the more informed you will be of its nature. Just look at this successful app store scam, and you will see the risk lurking around Android phones.
If you are to spot fake and spammy apps, you can't just depend on Google Play to do the screening for you. Take a proactive approach and do some of your own research. Because sometimes, a third-party app does end up on Google Play. If you remain unaware, you might install malware on your phone.
The following steps can help you root out the sneaky spammy apps:
Check out the app developer
On Google Play, the app developer's name is stated under the app's name. When installing an app by a developer for the first time, do some sleuthing. Verify their legitimacy by checking out their website. You need to confirm whether they are a novice of have been in the business of creating apps for some time.
Look at the number of downloads for the app
To confirm the trustworthy nature of an app, you can also check how many times it was downloaded. Legit apps will likely have a higher number of downloads.
Notice the date of app publication
You will notice that there are fake versions of apps for even the most popular websites. When you come across such an app, and something feels off to you, go to its date of publishing. Facebook won't publish an app for itself just some months ago, so what you are seeing can't be authentic.
For other telltale signs, you might want to check out the details mentioned in the Read More section of an app on the Google Play store.
Read the app reviews
If other people have been downloading an app and finding it useful, it usually results in a sizeable number of reviews. You can also confirm their veracity by looking at the ratings because fake apps will have all 5-star reviews.
Use the Verify Apps feature
It might be true that Google does its best to protect its users from most third-party sources that produce apps. From sandboxing each application, asking for confirmation multiple times when it wants new permissions, to monitoring suspiciously behaving apps, it tries covering all bases.
What you might not know about is the feature known as Verify Apps. This built-in feature will scan potential malware for you continually. It disables most harmful apps and requests its removal when it completes scanning. Verify Apps performs its scan on apps from both inside and outside of Google Play. It is a part of most Android devices (2.3+) if they have Google Play installed in them. So, keep your Google Play up-to-date and active, so Verify Apps can keep your phone protected.
Use a reliable security solution
For even tighter security, you should consider averting malware-based crises before they come about. If you install a reliable security app on your phone, you might be able to download apps from third-party sources without worrying too much. Consider Kaspersky Internet Security, which is available for free for users installing the basic version. You may have to do the scanning of apps manually before you install them with the free version. However, if you are willing to get the paid version, you can enjoy automatic scanning. Find out about other Android-based best antiviruses here.
Cast an eye on the tips shared above. They all indicate that security requires you to take an informed approach when it comes to installing apps on your phone. So, consider an app's degree of usability, how frequently you will use it, and the kind of digital safety associated with it. Only once you are satisfied on all accounts should you install an app on your Android phone!