Social Media plays a crucial role in our lives. Right? It is important for the business to publish the right content at the right time in order to increase the online presence and generate leads. It is the fastest-growing industries in the world, so you need to schedule all your post to publish, manage and optimize at the right time. Isn't it?  In this article, you will explore a few awesome social media management tools list to level up your social presence.
As we know that social media marketing is very effective, you'll need to invest in the right tools for the job. Let's explore:
Social Media Management Tools List
BufferApp
Hootsuite
Sprout Social
Brandwatch
Agora Pulse
Sendible
SocialPilot
CoSchedule
eClincher
Friends+Me
Crowdfire
While considering the top Social Media Management Tools List Buffer stands first in the row. It is an effective and quite easy tool to use for your social media management.
In terms of operating the platform, it is user-friendly, clean and assists in posting your content throughout the day across multiple social platforms like- Facebook, LinkedIn, Twitter etc.
The tool gains authority by catching the eyes of numerous trusted by brands, businesses, agencies, and individuals by giving a positive result.
Key Features:
User-friendly
Schedule content across different social channels through one dashboard.
Real-time analytics
Google Analytics integration
Prices: Forever free plan, $15, $99, $199, and $399 per month (with a 14-day free trial)
Hootsuite is another leading tool in the Social Media Management Tools List in order to give you the best results. Going deep into its UI it is also and easy tool to use mainly, Twitter, Facebook groups, Facebook pages, LinkedIn profiles and pages, Instagram etc. But when you find yourself in a situation to add more, you can look through the Hootsuite App Directory. Third party developers create the bulk of these apps.
Currently, the tool is used by over 15 million people and more than 800 of the Fortune 1000 companies. In the end, the tool improves productivity and its posting, scheduling feature is pretty nifty.
Key Features:
Schedule Social Media Posts from one dashboard.
Analytics for performance.
Mutliple integrations.
offer free courses to assit users with the working of Hootsuite .
Prices: Free plan, $29, $129, $599 per month, and enterprise pricing (with a 30-day free trial)
The Sprout Social comes in the third position. It offers social media management, engagement and analytics solutions.
The interesting part of this tool is that it provides customer relationship management (CRM) feature. The tool is available via a web browser, iOS and Android apps to more effectively communicate on social channels, collaborate across teams and provide an exceptional customer experience.
Key Featurese:
Managing all your social media accounts
Robust Tool to analyse data
Helps with customer support
Prices: $99, $149, and $249 per user per month (with a 30-day free trial)
Here is the internationally-renowned Social Media Management Tool Brandwatch. The tool extract and collect all the information that could be crucial to your company from Facebook, Twitter, blogs, forums, news and every other corner of the web.
Key Featurese:
Powerful social media analysis
Agorapulse, fourth in Social Media Management Tools List. It enables you to publish content across six social media platforms. It helps in create engagement capabilities, picking up every single comment and message on all networks, ensuring you reply, review, assign or tag every single important mention.
In terms of usage, a newbie will take a little time to use this social media tool. Apart from these also do a competitor analysis and Facebook contest apps at a very affordable price point.
Key Features:
Scheduling
Responding
Reporting
Prices: $49, $99, $199, and $299 per month (with a 14-day free trial)
Sendible is also a very popular social media management tool. The tool has been used by many marketing agencies, businesses and freelance social media consultants.
It also helps you with the features like managing social media campaigns and daily tasks with ease, speed and accuracy. As far as the interface of the platform is concerned it is quite easy to use and navigate around. Sendible has over 20 integrations with vital social media channels, blogs, social sharing sites and even the communication tool, Slack.
Key Features:
Schedules content
Help team to communicate better
Get notification on your phone when you're away from your computer
Manage multiple marketing campaigns
Prices: $29, $99, $199, $299 per month, and enterprise pricing (with a 30-day free trial).
Social Pilot, our 6th tool in the Social Media Management Tools List. It is a simple and cost-effective tool to work for Social Media. Approximately, 115,000+ businesses trust SocialPilot to manage social media for scheduling their posts, improve engagement and analyze results.
The tool allows to bulk scheduling and best for saving huge time. It enhances the efficiency of their online marketing strategies and efforts. Apart from these this social media tool also helps in curating and suggesting content from several industries (such as tech, education, and health and fitness).
Key Features:
Bulk scheduling included but doesn't have the Auto Post or Smart Queues.
Social Inbox feature
Client Management Support
Prices: $10, $24, $40, $80 per month, and enterprise pricing (with a 14-day free trial)
CoSchedule tool improves the marketing strategy by planning and schedule blog posts, social media posts, and any type of content you can think of. It provides you awesome features like Drag-And-Drop Marketing Calendar, easy scheduling, easily re-schedule old blog content etc.
Apart from these, it lets you manage and collaborate with your team to create your social media posts, content, events, and tasks.
Key Features:
Manage content posting
Schedule an organized calendar for marketing campaigns
Prices: Starting at $0 – 20, $40, $60, $210, $300, $1,200 per month (with a 14-day free trial)
READ MORE: Most Popular Social Media Platforms Worldwide 2019- statistics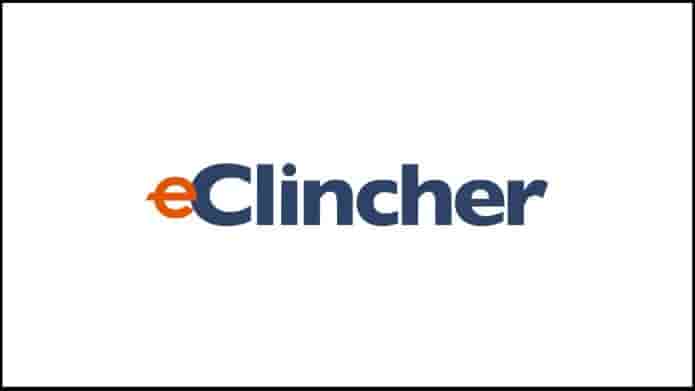 eClincher is eighth in Social Media Management Tools List. It lets you to simplifies and streamlines your social media strategies so that you can achieve your goals and grow your business while saving time and maximizing your efforts.
eClincher fast and easy features include a user-friendly dashboard, centralized social inbox, advanced publishing, content curation, marketing automation, hashtags and keywords tracking, influencer discovery, social media analytics, and more.
Key Features: 
Simple to use
Auto-posting with smart queues
RSS feeds integration
Generate Custom analytics reports
Canva integration
Prices: $49, $99, $199 per month, and enterprise pricing (with a 14-day free trial)
Wow Wow Wow! Our excitement will rise when we see a free thing. Isn't it? Here is our next tool Crowdfire in Social Media Management Tools List which is completely free to use.
The tool helps you in scheduling content, manage your Twitter account (follow and unfollow) and suggests articles for sharing. Also, assist in connecting your blogs, YouTube channel, and online shops in order to create social media posts for every update.
Key Features: 
Scheduling content
Manage Twitter account
Suggests articles for sharing
Price: Free
Friends+Me believes in posting at the right time in order to reach more of your followers across the globe.
This social media tool helps in scheduling and allows to set up automation to re-post your posts.
Prices: Free, $9, $29, $59, $259 per month (with a 15-day free trial)
Good Luck! 
 If you liked this article, then please subscribe to our YouTube Channel. You can also search for the latest tech news and follow us on Twitter, Facebook, and LinkedIn.