Social Media Image Sizes Cheat Sheet
---
Social Media has indubitable power. It is a medium of influencing people and engage with customers. Due to the millions active user, we can easily say that it is an undeniable force in today's world. Moreover, it also helps in providing the right content to people in the form of text, image or video. Since the Social media platforms are always being updated their profile and cover photo dimensions are also changed. So, we decided to gather the information to keep you Up-to-Date with Social Media Image Sizes, considering the fact that Social Media is now a powerful marketing tool for brands.
Social Media Image Sizes
Facebook
Twitter
Instagram
Pinterest
LinkedIn
Youtube
Tumblr
Snapchat
READ MORE: Most Popular Social Media Platforms Worldwide 2019- statistics 
1.

Facebook Image Sizes
Also, called the Social media giant. Facebook is the largest social networking site in the world. It is one of the most widely used and top rank in the list of Most Popular Social Media Platforms.
It helps you to connect with family, friends, relatives and well as professional connections. Apart from connection, it provides an interface to sell online and market or promote your business, brand and products by using paid Facebook ads.
Considering the Social Media Image Sizes, Facebook feature high-quality imagery that shows your audience about business legitimacy, reputable, and pays attention to the details (no matter how small).
2.

Twitter Image Sizes
Twitter is a platform that's received a considerable amount of traffic. People can have the bite of their news in just blink of an eye, favourite sports stars and celebrities.
Twitter is one of the social media networks that your customers will most often use to discuss your brand. Known for its real-time social buzz, it is also extremely popular customer service and experience tool for businesses.
READ MORE: How To Create A Social Media Editorial Calendar- Help Your Marketing Efforts
3.

 Instagram Image Sizes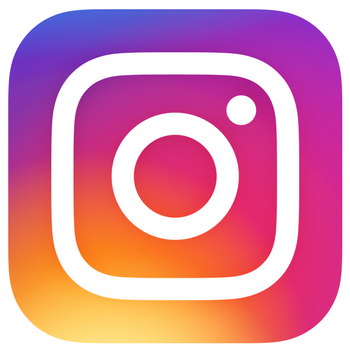 Instagram stands for its image sharing platform and becomes the best social network for sharing pictures.
The young generation is crazy for selfies, videos and clicks in various styles. They click the pics and love to share these on Instagram.
4.

 Pinterest Image Sizes
Like Instagram, Pinterest is best described as an image bookmarking site. It can be an amazing social tool for driving referral traffic to your site.
The platform lets you add images to your own public or private boards, follow other users and boards, and comment on pins. It also supports GIFs and videos.
5.

 LinkedIn Image Sizes
LinkedIn is primarily for networking with other professionals, but it's also a resource for businesses to connect with other businesses, prospective employees, and industry leaders.
Apart from these it also offers advertising opportunities, such as boosting your content, sending personalized ads to LinkedIn inboxes, and displaying ads by the side of the site.
6.

 YouTube Image Sizes

Youtube is also called the second largest search engine. It's an evergreen Video platform. It can be like, When most people think of the digital video, they most commonly think of YouTube.
Certain countries like North Korea and China have blocked YouTube within their borders for multiple reasons still it is considered in the list of most popular Social Media Platforms due to the number of people active on the platform.
7.

Tumblr Image Sizes
Blogging and social platform where users share thoughts, quotes, music, articles, GIFs, videos, images – basically anything. Images are (of course) an important aspect of this social network, but text-based content is associated with Tumblr as well.
READ MORE: How to Get More Social Media Followers
8.

 Snapchat Image Sizes
An image messaging and multimedia mobile application. Snapchat lets you easily talk with friends, view Live Stories from around the world, and explore news in Discover.
Good Luck! 
 If you liked this article, then please subscribe to our YouTube Channel. You can also search for the latest tech news and follow us on Twitter, Facebook, and LinkedIn.