7 Simple Solutions To Grow Email List
---
Do you want to reach your customers through email who have given your business explicit permission to contact them? In this article, I will tell you 7 Simple Solutions To Grow Email List.
Email marketing plays a vital role in building relationships, loyalty and trust with prospects, leads, current customers, and even past customers. it leads you to direct contact with customers at a time that is convenient for them.
As we know, in the field marketing or traditional post you have lots of pressure to go every door and sell your product. Emails are delivered extremely fast and targeted the right audience, Its cheap and you can send it 24 hours a day, 365 days a year.
These tips help you to grow your list building. Let's Take a Start and Grow Your Email Database or Grow Email List for Free.
READ MORE: Best 5 WordPress Plugins To Get More Email Subscribers
1
Interact with the user by submit button To Grow Email List
The higher you interact with current customers soon they will convert into your permanent one. Give a text " Give my Free report" on Button. Also, Try to give a border of your submit button with GIF format i.e Red and Green.
Marketing strategy tells this is the way of testing a submit button with a red border that changed to green when the mouse was moved over it. So, the green colour normally navigates the right path, one should go with that and submit it. it is kind of initiative to make that click that interacts with customers.
2
Give an easy area to enter an Email Address
Some customers are a little bit lazy, they don't want to fill big forms in order to submit their details.
Take a step to make the easy submission form layout that already comes pre-filled with instructions, such as Enter Your Email Address.
3
Boost People to forwarding Your Newsletter
It is a best practice to reach more subscribers, Once you create a Newsletter try to motivate people to forward this newsletter email to their circle.
All you need to create a link in the last to forward this email. Convincing people to forward an email on, make sure that they can click a link to compose their message online. It is because not all email programs allow you to forward images and attachments.
4
Using QR Codes To Grow Email List

QR stands for Quick Response Codes. To use a QR code makes an easy step for smartphone market online to get more engagement. QR code consist of barcode-like symbols that can be scanned and, give the information in the symbol includes a URL, the web page will open directly on the person's smartphone.
5
Give a special deal to new subscribers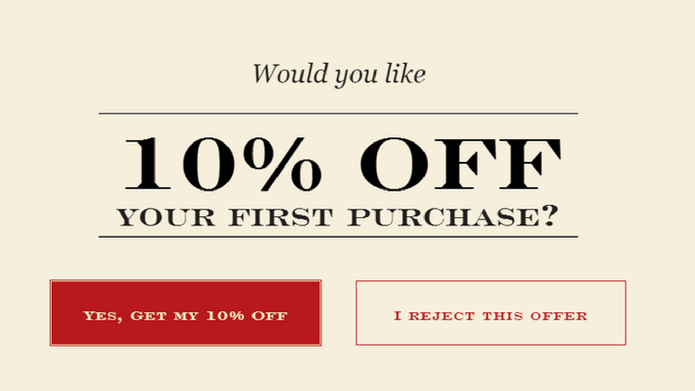 Try to give an exclusive offer to new subscribers. Create a thank you page for subscribing to customers that are offering some special deals.
6
Invite Subscribers through your Social Networks
Social media is the great platform to engage people towards your product and services. So go on Twitter, Facebook, Linkedin and many more sites to spread information about your services.
Post your newsletter to the facebook page, It is a great way to give non-subscribers a glimpse into what they could be receiving.
7
Frame Subject Lines Like Tweets
Frame your subject lines within the given limit also, those lines must contain a specific and productive information. Like short, sweet and to the point gets our user's attention (and subconsciously, their gratitude) more than ever.
READ MORE: How to use MailChimp for email marketing
Good Luck! 
 If you liked this article, then please subscribe to our YouTube Channel. You can also search for the latest tech news and follow us on Twitter, Facebook, and LinkedIn.