Top 10 Most Downloaded iPhone App In 2018
---
Today's technology is increasing or developing rapidly. Meanwhile, Mobile Phones in the life of human being are just common, everyone can buy it at an affordable price. Mobile phones Apps are reaching tens of millions of users within weeks. Some apps come and go, but others like Facebook, Instagram and WhatsApp dominate the Apple iPhone app world. Let's explore some more knowledge, Here is the list of Top 10 Most Downloaded iPhone App In 2018.
So, Apple's iPhone is the most popular smartphone in the world, and we really love to give all the information about the phone. For now, you will see the most popular and downloaded apps. From dating apps to QR scanners, your phone is capable of nearly anything these days,  we can do everything via phone like all our daily needs, For example, There's the number of apps to book Cabs, order food, Book online tickets, banking.
We consider It is the best time to look for the biggest things to have happened in the digital space.
"According to the reports, India has become the world's fastest growing market for mobile apps on both Android and iOS combined."
READ MORE: Top 5 Brain Training Apps In 2018- To Help You Improve Your Memory
Top 10 Most Downloaded iPhone Apps
Tik Tok
YouTube
WhatsApp
Messenger
Instagram
Facebook
WeChat
QQ
iQiyi
Google Maps
1.

 Tik Tok
Nowadays this app is so popular, It is a music video and social media app. People are gone crazy for this app, they spent at least 2-3 hours on this app daily and Tik Tok is the most downloaded iPhone App.
I know many of you may not have heard about "Tik Tok". This app lets people shoot and edit short clips, after this they can add music and special effects to them. Initially, the app launched by the name Musical.ly and now changed to Tik Tok.
2.

 YouTube
What I can say about the evergreen Video platform. It can be like, When most people think of the digital video, they most commonly think of YouTube.
So, It is clear that Google-owned video platform YouTube is the most downloaded iPhone App in the App Store and had an estimated 35.3 million downloads.
3.

 WhatsApp
"WhatsApp Messenger"  the enormously popular messaging and Voice over IP service. The App is owned by the facebook which allows people to send text or voice messages and voice calls, recorded voice messages, video calls, images, documents, share location.
According to the survey, more than 1 billion people in over 180 countries use WhatsApp in order to stay in touch with their loved ones. Moreover, the app ranked as the number one app in the social networking category
4.

 Messenger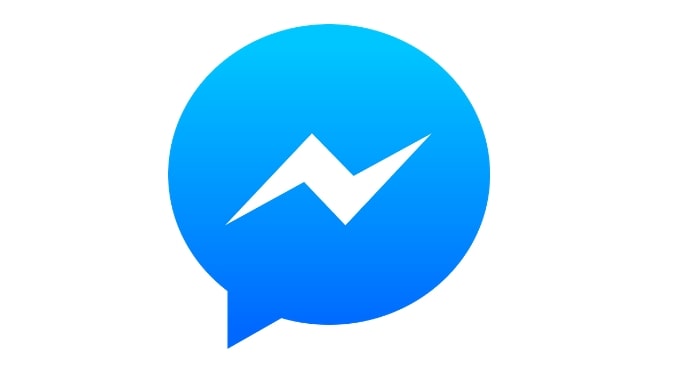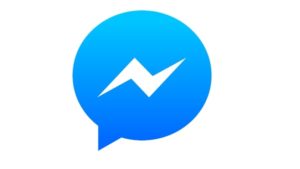 No doubt, WhatsApp become the first priority when we think of messaging someone and knows as the world's most popular messaging app.
But, due to the messaging via Facebook, people use messenger and becomes the third-most-popular app, which had an estimated 31.3 million downloads.
5.

 Instagram
Among all above 4 apps, Instagram stands for its image sharing platform and becomes the best social network for sharing pictures.
The young generation is crazy for selfies, videos and different- different poses pics. They click the pics and love to share these on Instagram. Thus, it becomes the most popular and most downloaded iPhone App. It had an estimated 31 million downloads this year.
6.

 Facebook
No words to say about the social media giant. Almost  2-3 hours people spend their time on Facebook. And when it comes to work, Facebook helps a lot to market your business.
Facebook grows continuously, regularly loaded with numerous attractive features,  so that you can stay connected with friends and followers.
7.

 WeChat
WeChat also comes in the list of most downloaded iPhone App. It has over 900 million monthly active users. Moreover, This messaging app more than 1 billion users.
8.

 QQ
Tencent QQ, also known as QQ. Many of you may be not familiar with the App. QQ was started as a copy of ICQ, basically, a desktop messenger and WeChat, on the other hand, started as a copy of Whatsapp.
QQ also offers online games, music, shopping etc. Like Whatsapp and wechat, QQ becomes also a popular most downloaded iPhone App and had estimated 22.6 million downloads this year
9.

 iQiyi
iQiyi is an online video platform based in Beijing, China launched on April 22, 2010.  Like youtube, iQiyi is currently known as one of the largest online video sites. This App has approximately 500 million monthly active users
10.

 Google Maps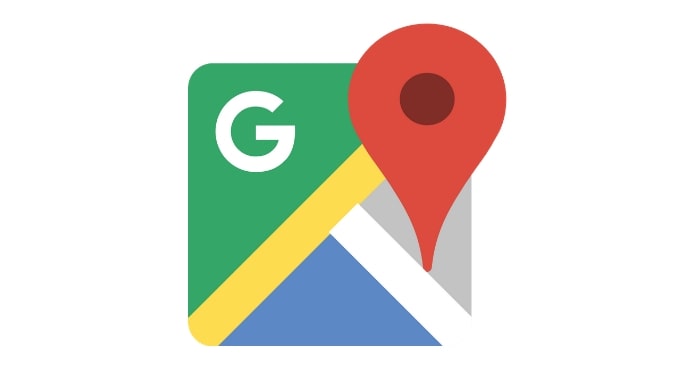 Google Maps, the most popular navigation app. Everyone who is new in the city using Google Maps, that helps to find the way. Nearly 70% of smartphone owners use Google Maps most frequently.
Considering the data of this year, Google Maps was downloaded an estimated 22.4 million times on iPhones worldwide.
READ MORE: List Of Top 10 Most Downloaded Android App In 2018
Good Luck! 
 If you liked this article, then please subscribe to our YouTube Channel. You can also search for the latest tech news and follow us on Twitter, Facebook, and LinkedIn.