20 Tips To Reduce Website Bounce Rate And Increase Conversion
---
"If the bounce rate of your website touches the range of 26 to 40 per cent than it is excellent. When it becomes, 41 to 55 per cent than it is is average. Once it reaches to 56 to 70 per cent or above, you must think deep about it"  This is the situation where bloggers loose hope. No worries! Here is the solution 20 Tips To Reduce Website Bounce Rate And Increase Conversion.
So, what happens when your bounce rate touches the range of  56 to 70 per cent or above? As Bounce rate is the percentage of single-page visits (or web sessions). It is the number of visits in which your reader or any user leaves your website from the landing page without moving further or browse any other page.
We do lots of Efforts in creating the good and beautiful UI, responsive website, providing lots of services, publishing lots of contents, creative images and many more. But what if we do not get the high user engagement. You will definitely fall under the loss category. Means, User engagement is necessary in order to make businesses more profitable.
What is bounce rate?
When user not stays on a page and shifting to another one or close the site, then it is clear He/she have no interest in browsing more in your site and case of shifting soon from one page to another or just leave the page (inside post) means user not find the relevant content.
So, Bounce rate is a percentage which is calculated by considering the user's activity i.e users comes to your website and exits without going through the other pages, even though they are on the same domain, it is called as a bounce rate.
There are three types of Bounce rate:
Good (

26 to 40 per cent

)

Average (

56 to

70 per cent

)

Bad (

70 per cent or above

)
The reason behind the Bad Bounce Rate are so many, It may be slow page load times, lots of advertisement, irrelevant and low-quality article, Making landing pages hard to read etc.
Note* High bounce rate indicates that a user experience is poor.
How Google Analytics Calculate The Bounce Rate
Google Analytics, is the best web analytics service offered by Google that tracks and reports website traffic. It gives all the information related to your site visitors, organic SEO efforts and pay-per-click ad campaigns. Let's see how it calculate the bounce rate:
The bounce rate of a web page = total number of bounces on a page(in a given time period)/ total number of entrances on a page( in the same time period)
Here is the list of 20 most powerful and effective methods to Reduce Website Bounce Rate in order to increase conversion and sales:
20 Tips To Reduce Website Bounce Rate
Page Load Time
Website Search Friendly
Easy Navigation
Eye-Catching Design
Make Site Mobile Responsive
Readability
Shorter Paragraphs
Content Types
Use Relevant Keywords
Target Audience
Annoying Popups
Relevant and limited Ads
Use of Call-to-Action
Try to Limit Broken Links
Internal Link Strategy
Make Links Open In A New Tab
Building 404 Page
Continuous Blogging
Gain Trust
Use Of Google Analytics
1.
Page Load Time
When it comes to, User experience the first thing to keep in mind is page load time. Also, It affects the Google ranking.
No one wants to wait for a long, When a user visits your site wait an excessive amount of time (and by excessive I mean more than three seconds) to read any article or page then it creates a poor user experience.
This is the first step where user judges the site, think to stay more or just leave the site. Meanwhile, the content on the page does not matter if a visitor cannot even see it immediately.
Moreover, Page load time is more crucial part to Reduce Website Bounce Rate. It should be optimized for both, Desktop and mobile devices.
So, If you are worried about how to check the speed of web pages or website, test your pages using Google PageSpeed Insights.
2.

 Website Search Friendly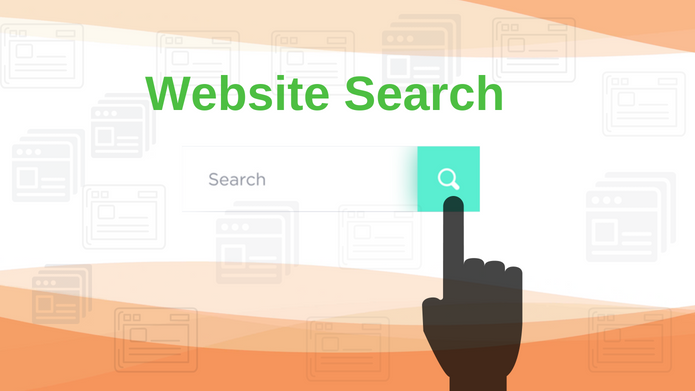 We like things in an organized manner, isn't it? Or sometimes we are looking for the easy ways that give the result fast.
Generally, it happen's with me and I thought most of the readers, bloggers having the same habits. While reading a particular article, sometimes unable to understand those technical terms. But, we found those terms are hyperlinked, means we can read more about it on a same domain i.e Good Perk.
Moreover, when it is not hyperlinked then we usually search the term on the same domain first to read more about it.
Now sticking to the topic, I recommend to make the website search easy. As a bloggers or site owners neglect to add a site search functionality. This makes the users stay on a page instead of possibly leaving the page or site entirely and help in Reduce Website Bounce Rate.
3.

 Easy Navigation 
Your readers want everything should be perfect and run smoothly. Similarly, when they visit your site and reading an article, On the same article content you navigate your user to another page but that information is not related to which user is searching for.
Also, Easy navigation is the most important part that makes easy to find and comprehend – travel throughout the entire website.
In another word, Website navigation are links within your website that connect your pages. These links are made because it helps users to easily find stuff on your site.
Moreover, it is a great practice in terms of SEO. It makes the good SEO performance, makes easy for your visitors according to their need and for search engines to crawl. Search engines use your website navigation to discover and index new pages.
Once you have done with easy navigation, you find visitors more engagement on your site , they search for more page and stay more time that results in  Reduce Website Bounce Rate.
4.
Eye-Catching Design
"Our eyes looking for good stuff, beautiful design and attractive things always" isn't it? When we are searching for something and finally land, only when we get the beautiful design and great content.
This is what our users need. A good Website design should have the following points that make Business Profitable.
Navigation

Great Content and Visual elements

Brand Uniformity

Use Statics

Include Customer Reviews & Testimonials

Showcase Archived Milestone

Infographics and SEO Optimized
So If your website design is good it will further build trust with a user. What if, your Website design is not good. Visitors will not spend a large amount of time a site that is hard to navigate or one that they have difficulty trusting.
Furthermore, Provide an easy user experience by providing a good website design is important. First impressions matter!
5.
 Make Site Mobile Responsive
Today's technology is increasing or developing rapidly. Meanwhile, Mobile Phones in the life of a human being are just common, everyone can buy it at an affordable price.
People frequently surf the internet through phones more than, Laptop or desktop. They search for places, new technologies, books and even shoppers engage in surfing the Internet through phones and made purchases using their cell phones.
So what you have to do, Make Mobile Responsive website because when a user accesses your site by Mobile and not find responsive, they leave the site immediately. This will be a reason for your increased Website Bounce Rate.
In order to Reduce Website Bounce Rate make a mobile responsive website. if users have a bad experience with a mobile website. They will never come back and go through your competitor website.
6.

Readability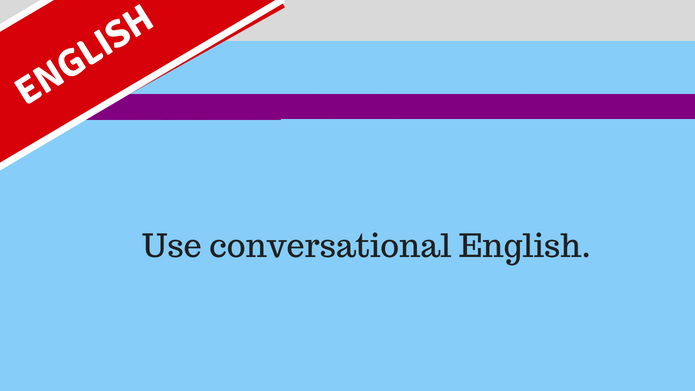 It means Bloggers or website owners should use conversational English. It doesn't matter how many languages you know, how much you are master in English.
As I said, Think readers perspective, they demand a simple and understanding tone.
Furthermore, Forget the English that you learn from high school teacher and focus on simple and creative English that visitors can easy to understand. Write copy as though you're speaking directly to the visitor. Use the second person like "you" and "we."  
People generally did these mistakes, they wrote their content in extraordinary English. So Avoid those terms and industry jargon in order to help in Reduce Website Bounce Rate.
7.
Shorter Paragraphs
Once you have done with your post content. Check for Shorter Paragraphs, that your post is fully readable or not. Your post or Article should contain Conversational English with shorter paragraphs.
Thus, Short paragraph is also a factor that you have to follow. Readability affects by the length of the content.
Place content in short, digestible paragraphs so that your readers can quickly read the content that they are searching for and  Reduce Website Bounce Rate.
8. Content Types
Placing a media content is the best strategy to Reduce Website Bounce Rate. When user visite's your site and they get the video of your text content or another video related to your article then spend more time on the website.
Video content is incredibly engaging and easily grabs attention, in comparison with plain text. Another one is use Infographics or High-quality images that also grabs the attention of visitors to a website and potentially reduce bounce rates.
9.
Use Relevant Keywords
Either you are planning to develop a new website or currently running a website, Stuffing the right and the most searched keyword is always helpful in order to rank your site.
Use the relevant and most searched keywords that are related to your article. If you are unable to find the keywords related to your article then use Google Keyword Research Tools that are super easy to use and provide you with the best suggestions for your website or business.
If a site is ranking high for a keyword, but the site has no content about that keyword topic, then a user will quickly bounce from the website.
They will also probably feel disappointed with their experience and mislead, which can decrease trust.
10.
Target Audience
Struggle behind the engagement on site is Building Block Of SEO and serving the great content. So, what happens if you put all these efforts to create a post but didn't share it among the right or targeted audience.
Before sharing your content to different platforms be careful and keep in mind about your audience.
The more you know about your audience, the more powerful your digital marketing strategies will become.
Thus, Find the core target audience of the site and create niche content around that audience. In this way, Your readers will spend a lot of time on your website, as they get the required content.
11.
Annoying Popups
Everyone hates time when someone or something disturbed between an important work. Isn't it?
Similarly, Popups plays the same role not always but sometimes. I recommend staying away from annoying Pop-ups.
Pop-ups are ads, which are displayed online, It is the type of advertising on the World Wide Web. It is a graphical user interface (GUI) display area, usually a small window, that suddenly appears ("pops up") in the foreground of the visual interface.
12.
Relevant and limited Ads
When it comes to distraction, popups and Ads both play the same role. As I recommend stay away from annoying popups, try to limit ads on the website or distracting ads should be avoided.
So, If you put so many ads on the website it may be quiet annoying. Decide to monetize with an Ad network.
Then they decide, Which are the best areas in the website to place ads without annoying user but it is in your hand how many ads you limit on placing ads on your web page as far as you have a huge content on.
13.

Use of Call-to-Action
I thought you heard about it,  A call-to-action (CTA) buttons. It is a great practice to generate traffic and it is clearly visible on a website.
These buttons, when placed on your website, help and guide users towards goal conversion. It is a way to invite users attention.
So, It is an instruction to the audience designed to grab the users response, usually using an "call now", "find out more" or "visit a store ". Use, Call to action buttons that really helps to Reduce Website Bounce Rate.
14.

Try To Limit Broken Links

Earlier I discussed Annoying popups and Ads. Similarly, you should be avoided broken links.

A broken link or dead link is a link on a web page that no longer works. A broken link may be considered as the improper URL entered for the link by the website owner. The destination website removed the linked web page (causing what is known as a 404 error)
15.

Internal Link Strategy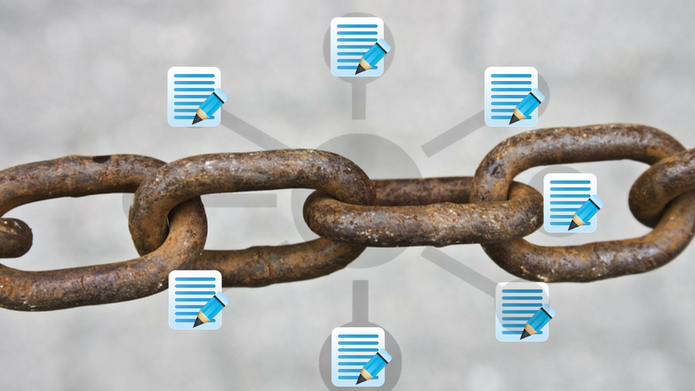 Internal Linking is the best strategy to stay users. Also, when it comes to easily search or know the topic completely internal linking let users easily navigate to what section of a website they are looking for.
Moreover, Deep Linking is also a part of SEO, It refers to the inclusion of hyperlinks (using anchor text to link to other pages) within content directing traffic beyond a company's home page and other entry pages.
SEO experts say, Deep Linking is the practice in marketing to guide visitors to pages that contain more informative content, including calls to action, which can help businesses improve web conversions.
Note* Deep Linking shows Google the depth of your site's pages and encourages it to index more of them.
16.

Make Links Open In A New Tab

Once you have done with good internal linking, try to make all the links open in new tab and when you finish it ensure links open in new tab.

It is really very important to remember to ensure that those links open in a tab in order to increase the time a user spends on a site since they will have multiple pages open at once. Thus, It helps in Reduce Website Bounce Rate.
17.

Building 404 Page
Well, 404 page is error i.e HTTP 404 Not Found Error means that the webpage you were trying to reach could not be found on the server.
Or A 404 error is a standard response that indicates a server is down and The requested URL is broken. This  "page not found" message displays to a user.
Creating a 404-page helpful because It should also provide alternative options for a user to navigate to so that they do not leave the site.
18.

Continuous Blogging
It is a crystal clear concept that if you create more blog post more traffic you get,. So, I recommend Creating fresh content consistently that can offer users a wide variety of topics to explore.
19.

GainTrust

As we all know serving a site with HTTPS is the great way to earn the users trust instead of HTTP but, you can do much more to gain the trust of users.

The Visitors are always looking for how trustworthy a site seems. So what they do, they look at the whole site content, landing page, and many more in order to check how reliable it is.

Try to build credibility and increase trust with visitors, it is a good idea to include positive reviews of whatever products and/or services your site features.
20.

Use Of Google Analytics

Google Analytics is the best web analytics service offered by Google that tracks and reports website traffic. It gives all the information related to your site visitors, Website Bounce Rate, organic SEO efforts and pay-per-click ad campaigns.

First, organize yourself for doing specific action items that you want to address like:
What specific bottleneck am I investigating? For example, cart abandons or drop-offs in CTA engagement.
What metrics do I need to look at to understand this bottleneck?
How can I monitor and improve it through potential data?
As a result, you find so many ways how to solve your Website related problems and also help yourself to reduce website bounce rate.
Good Luck! 
 If you liked this article, then please subscribe to our YouTube Channel. You can also search for the latest tech news and follow us on Twitter, Facebook, and LinkedIn.