SEO Friendly URL Tactics: An Ultimate Guide to Permalink SEO
---
"Ranking on the first page of Google takes time, but doesn't mean it is impossible". Behind every blog post, there is a lot of efforts in order to see the blog on the first page of Google. Among those building blocks of SEO tactics, An effective Permalink SEO also plays an important role for it.
Without a web address, we can't find any specific post which we want to read or explore. So, Permalink is the web address used to link to your content. This URL to each post should be permanent and never change. You can choose default permalink structure as well as choose from common settings or create custom URL structures.
What is Permalink?
SEO has tons of factors, including creating the right URL structures. As the name suggests the Permalink means permanent, is a URL that is intended to remain unchanged for many years into the future. Permalinks should be created in such a manner so that it is easy for users to type and remember. Ultimately, One should create SEO-friendly URLs or Permalink SEO and optimize them immediately.
SEO Friendly URL
The URL which you created for your post should be easy for users, in order to type and remember, called SEO friendly or Permalink SEO URLs. These URLs must contain the Keywords that indicate your article. SEO Friendly URL's offers you chances to rank higher in search engines by making the URL's easy for readers as well as search engine.
Here you can see the example of an SEO friendly URL:
https://techcresendo.com/2018/06/17/7-free-google-keyword-research-tools/
How Non-SEO friendly URL look like?
https://techcresendo.com/2018/06/%category%/%postname%/
So, It's in your hand how you want to serve your blog, because your chances to rank higher in search engines depend on having SEO-friendly permalinks or Permalink SEO which will be created by you.
NOTE* Google considers the URLs of your website as a  ranking factor.
Let's dig a little deeper into how you can use Permalink SEO effectively.
Permalink Settings- For WordPress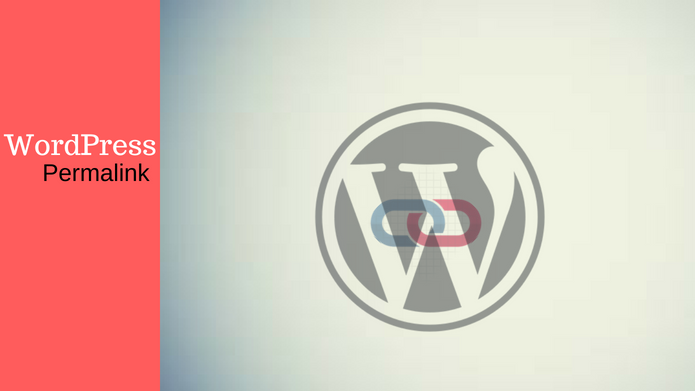 As WordPress is the most popular CMS in the world. Here I am explaining you about the setting of permalink in WordPress.
You'll see the term permalink structure and URL structure being used interchangeably. So, The first thing you need to do is to visit the Permalinks settings page in your WordPress admin area.
Once you visit the page, click on Settings link in the admin menu and then click on Permalinks. This will take you to a page that looks like this:
Here are so many choices from which you can create your permalink URL structure or perform Permalink SEO.
Plain
Day and name
Month and name
Numeric
Post name
Custom Structure
The option Plain is used to be the default WordPress URL structure. This is not an SEO friendly option, The option day and name is slightly SEO friendly option, As it contains the post name in it. But, keep in mind URL should not be too long while creating It.
So, The dates make URL too long. But more importantly, after some time your content seems outdated, even if you regularly update it. Same, with the month and name.
The option Post name is the most SEO friendly because it is short and pretty. Now, By using custom permalink you can create more SEO friendly URL by adding category name along with the post name in the URL: /%category%/%postname%/. The Custom Structure option offers you to use WordPress-specific tags to customize your URL.
Now, Have an eye on below tips to ensure your URLs are SEO-friendly:
Choose an SEO-Friendly Permalink Structure

Keep short and keyword rich URLs

SSL Certificate
 

1. 

Choose an SEO-Friendly Permalink Structure
So, Everyone wants the best results then push yourself to create an SEO- Friendly permalink Structure. By doing this it is easy for Google to recognize your content and associate it with certain search phrases, you'll want to make sure your URL uses keywords relevant to your topic.
Suppose you are writing about the Top 10 Tech Companies Offering Best Work From Home Jobs -In 2018. Make sure your URL looks like this:
https://techcresendo.com/2018/06/10/best-work-from-home-jobs-in-2018
Rather than this:
https://techcresendo.com/?p=123.
When a reader search for an article they will more likely to click on the first URL.
2. 

Keep short and keyword rich URLs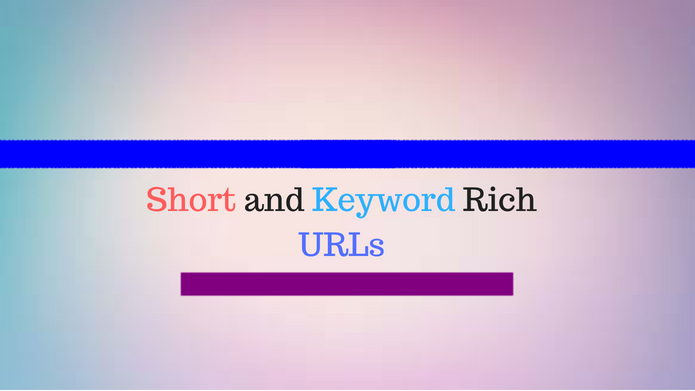 URLs should be shorter, so avoid needless words from it and make it less than 50-60 characters or up to 50-60 characters. Once you've figured out that your URL pushing 100+ characters, there's probably an opportunity to rewrite them and gain value.
Use Keyword rich URL's, Means stuff the keywords in your URL considering your article to boost your SEO. It helps Google to understand the content on your page.
Note* Keywords are an important part of your content, Use long-tail keywords and low competition keywords. Tools such as the Google Keyword Planner make this much simpler. Also, Do not use 'stop words like 'and', 'the', 'to' and 'in')
3. 

SSL Certificate
Google requires HTTPS for secure data in Chrome. So. enable yo HTTPS on your site can help you rank better and improve the user experience.
SSL certificates indicate the security in the eyes of users, whenever they are sharing potentially sensitive data on a website. And it's essential to your Permalink SEO.
Note* In case your site is using HTTPS, start using HTTPS to secure your user's experience on your site in order to boost your Permalink SEO and create a long-lasting strategy that gives you positive results.
 If you liked this article, then please subscribe to our YouTube Channel. You can also search for the latest tech news and follow us on Twitter, Facebook, and LinkedIn.