5 best Android games 2019: to play comfortably without engaging in too many in-app purchases
---
The craze and curiosity behind playing Android games raise day by day, every teen is playing Android Games. Then the race begins among the games according to the popularity and active games on Android. Here we've created the List of 5 best Android games 2019 to save your time in searching the best one.
Sometimes it feels like you've maxed out Netflix, youtube or cinema that's where gaming can offer plenty of entertainment during the warmer months. Is'nt it?
There was a time when Android games were far behind due to the graphics and the experience just wasn't exciting. By the introduction of newly designed smartphones, better cooling mechanisms, over-clocked CPUs and high screen refresh rate there are more best games now.
The world we currently live in isn't pretty but the Android games sure are, so here are our picks for the best Android games of 2019. Let's explore:
 5 best Android games 2019
PUBG
Fortnite
Brawl Stars
The Room: Old Sins
RWBY: Amity Arena
1.

PUBG
This year, it's felt like PUBG has taken over the world: seemingly every teen is playing it. Moreover, the game has been massively trending in India and is extremely addictive.
This popular mobile game allows us to play from anywhere, means you can team up with your mates and create your own ultimate squad for survival. It already has over ten million downloads and nearly a million user reviews.
Coming to the features, it has simple, effective controls and decent graphics, PUBG Mobile hasn't compromised on graphics. However, if you are looking for the lighter version it has a PUBG Mobile Lite with fewer players per match and lower graphical settings which is only available on few devices.
2.

Fortnite
The most popular Fortnite is the FREE 100-player PvP mode in Fortnite. One giant map. A battle bus. Fortnite building skills and destructible environments combined with intense PvP combat. The last one standing wins. Available on PC, PlayStation 4, Xbox One & Mac.
This game is very popular and considered as the best Android games 2019 also for 2018 too. However you can play it on Android, but you can't get it on Google Play. Instead, you'll need to get it from the Epic Games website.
3.

Brawl Stars
Brawl Stars is in the 5th position if we talk about the best Android games 2019. This is a freemium multiplayer mobile arena fighter/party brawler/shoot 'em up video game developed and published by Supercell. In one day, Supercell got more than 5 million people to pre-register for its new mobile game, Brawl Stars. 
You can download the game from the Google Play Store. In Brawl Stars, players are ranked by their level and total trophies. Players collect brawlers and select one to use each game. It has an entertaining colourful and cartoony look that's backed by great gameplay variety.
4.

The Room: Old Sins
Those were the times when people believe that puzzle enhances the minds of children and make them think more actively. Since then there are so many games launched to entertain our children. Now here we have The Room: Old Sins is a puzzle video game in the lineup with the puzzle games.
The Room: Old Sins is developed by Fireproof Games, and the fourth game in their series, The Room. It was released for mobile platforms in January 2018.
5.

 RWBY: Amity Arena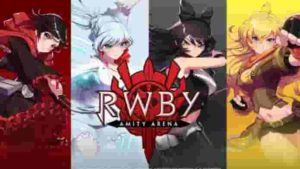 RWBY: Amity Arena comes 5th in the rank of best Android games 2019, it has proven itself to be a very popular and well-designed real-time strategy tower defence MOBA in the same vein as Clash Royale. In the game, the characters and creatures are based on the RWBY universe.
It's a free game to download and well worth your time if you love this genre of mobile game and need more variety in your life, or if you're a fan of the RWBY series.
Good Luck! 
 If you liked this article, then please subscribe to our YouTube Channel. You can also search for the latest tech news and follow us on Twitter, Facebook, and LinkedIn.