Whether you're just opening the door of the entrepreneur's world or already there, reading books is always a benefit. Also, research shows that regular reading can improve brain connectivity, increases your vocabulary and comprehension, empowers you to empathize with other people, bring more ideas/innovation and much more. If you are a budding entrepreneur or experienced entrepreneur check out the list of business books for entrepreneurs that can help you to grow more.
We also say this every time – "taking advice is no harm before doing anything". It is similar in cases of books. It helps as advice from someone who has followed a similar journey. While reading you can take the epitome of Bill Gates, Warren Buffett and Elon Musk- who grew up reading two books a day.
Now, these are few picks. There are a lot to follow and must-read books. We've put the best 5 in one list to kickstart your reading journey.
List of Business Books For Entrepreneurs
The Lean Startup by Eric Ries
Zero to One by Peter Thiel
Rework by Jason Fried
Who Not How by Dan Sullivan
Crawl, Walk, Run by Michael Loban and Alex Yastrebenetsky
1.

The Lean Startup by Eric Ries
Get this book here.
We all have equal strength to do something innovative or just bring a change to the world. And when you start using this strength to get some idea you need to be persistent with lots of hard work.
Similarly, The Lean Startup is a must-read book and the best business book for entrepreneurs who wants to turn a startup idea into a sustainable business.
The detailed approach Eric Ries can help you how to be more innovative, use the valuable time of life in creativity and become more successful. The Lean Startup also help in how to work on failures that are preventable that is changing the way minds to sustain a startup.
2.

Zero to One by Peter Thiel
Get this book here.
If you want to build a better future and wanna explore uncharted frontiers, Zero to One is a great source. This book gives you ways to come up with new inventions.
Peter Thiel pushes the limits of people by highlighting the fact of progress in technology and its innovation. He says, "this is an age of technology which is rapidly changing by the time". And by the time we should also move with technology and its innovations.
To be in a list of 0 to 1 not 1 to n, he said that "the next Bill Gates will not start an operating system. The next Larry Page won't start a search engine. The next Mark Zuckerberg won't start a social network company." So, you should think of yourself, your abilities to do something better and different.
3.

Rework by Jason Fried
Get this book here.
REWORK, A must-read for every entrepreneur who wants to grab a different advise not the same old advice about writing a business plan, spy on the competition, seek investors etc. This book advises you to be on the right path in a faster approach.
The wisdom in this book is to give you the courage to step out and make something great.. It also tells about why you don't need outside investors, be in competition, and waste time just planning out things. This is all about kickstart your work journey.
Thanks to Jason Fried, who shows how to be more productive, how to get exposure and build tons more ideas that will provoke you. So, this is good if you are interested in changing things up a bit.
4.

Who Not How by Dan Sullivan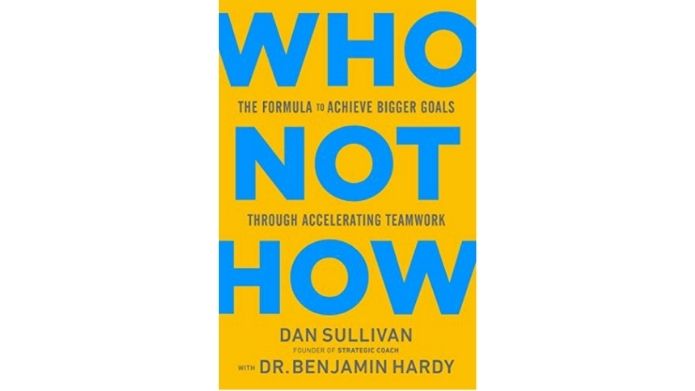 Get this book here.
Collaboration is what makes a project successful. It's really that simple. Everyone has their specialization, skillset and when all this come together and contribute to the success of a shared objective, winning chances are more.
Who Not How shows that teamwork is important for the success of all businesses. It brings new ideas, solves problems, results in high-quality work and ensures that deadlines are met.
Rather than building a competition among peers, this books says about  "Who can do this for me?" or "Who can help me do this?" or "How we can do this together?"
5.

Crawl, Walk, Run by Michael Loban and Alex Yastrebenetsky
Get this book here.
Learn how to run a digital marketing campaign or company more effectively in the age of the internet. Crawl, Walk, Run shows how to work in the new world of the internet to get success and how to make own decisions using information from many other places.
In this book, Michael Loban and Alex Yastrebenetsky show six focus areas in digital transformation, how to choose the right platform and team, successful strategies to upscale and other effective processes like Google Analytics 360, privacy guidelines work.
This is good for those who want to learn things by doing and want to take a tour of each stage of analytics maturity, framework and decision making.
Good Luck!
 If you liked this article, then please subscribe to our YouTube Channel. You can also search for the latest tech news and follow us on Twitter, Facebook, and LinkedIn.