What to expect from today's Microsoft Event: Surface Pro 4, Lumia and More
For weeks, Microsoft is known to be working on a host of new devices that would run its latest Windows 10 OS. Flagship Lumia smartphones, Surface Pro tablet, a surprise Surface laptop, and a second rendition of its wearable band are some of the anticipated announcements that will finally put to rest the buzzing rumour mill.
The Microsoft event kick starts at 7.30PM IST and before the software giant takes to stage to announce this year's anticipated new Windows 10 products, we bring to you all that could be announced today.
Lumia 950 and 950XL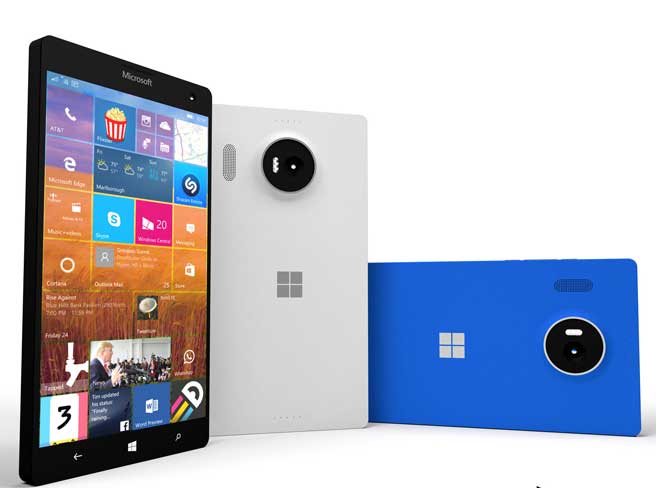 Microsoft has already announced it would launch flagship smartphones for its Windows 10 Mobile platform in 2015. the various innovations to be introduced in these devices are an Iris scanner as well as wireless charging.
The Lumia 950 will reportedly sport a 5.2-inch WQHD display with 2560 x 1440 pixels of resolution. Under the hood, we expect a hexa-core Snapdragon 808 processor coupled with 3GB RAM, 20-megapixel rear snapper, 5-megapixel front-facing camera, 32GB storage/microSD 2TB and a 3,000mAh battery.
The larger, 950 XL or Cityman, is likely to come with a 5.7-inch WQHD display, and almost a similar set of specs. Apart from the larger display, some other differentiating specs will be an octa-core Snapdragon 810 processor, 32GB storage/microSD 2TB and a 3,300mAh battery. Going by some previous reports, both will feature USB Type-C and come dipped in Matte white or black polycarbonate.
Surface Pro 4
Reports suggest the device will include an even higher resolution screen likely at least 4K. The device will almost certainly use Intel's new 6th-generation Skylake processors, which should provide a significant performance and battery life boost over the Surface Pro 3's 4th-gen Haswell chipset.
Jumping into the crazier rumor territory, recent reports suggest the Surface Pro 4 will have an 'edgeless' display with adjustable bezels that only appear when used as a tablet.
Microsoft Band 2
According to a report, the new device codenamed 'Envoy' sports a metallic finish towards the front panel along with physical buttons as well. The Verge confirms that the tracker will feature a curved face like the device shown in the renders, though it doesn't confirm the authenticity of the images.