Translatathon – Contribute To Google Translate And You Could Win Android One Smartphones
---
Google has announced Translatathon 2015, a campaign aimed at improving translations for Indian languages. This is the second consecutive year when Google has kept a Translatathon for translations and validation for words and sentences in the Google Translate Community.
If you are fluent in Bengali, Telugu and Tamil Google is looking for you to help validate words and phrases from their languages into English. This second Translatathon will end on December 30th.
The search engine giant will reward the 50 most active volunteers by giving them a free Android One smartphone. The company's initiative is to reach to the next 300 million Indian users online who are not English speakers.
[su_quote cite="Google"]There are 22 official languages in India. And while Google Translate can help you with nine of them at the moment, languages that are under-represented on the Internet like Bengali, Telugu, and Tamil could use a little help. This is where people who are passionate about their native languages like you can use the Translate Community tool to make a big difference.[/su_quote]
If you're an Indian citizen, go to Google Translate Community and register for the Translatathon 2015. you can participate to second Translatathon from your smartphone, laptop or computers. Once that is accomplished, you will be able to access the Translate Community Tool.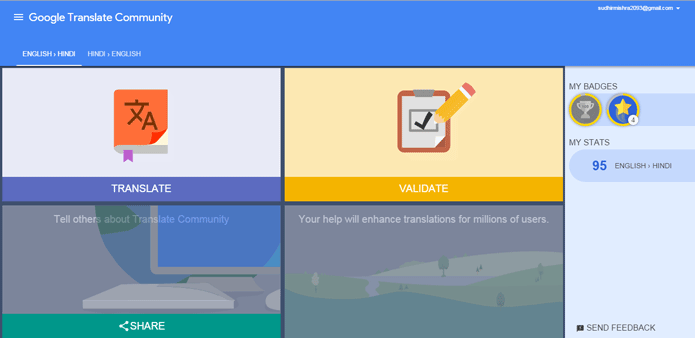 Barak Turovsky, Product Lead, Google Translate in a blog post revealed that the previous Translatathon had 20,000 contributors that Google credits with improving the overall quality of Hindi content online by submitting over a million new translations in Hindi.
"Millions of people in India are coming online for the first time and most of them don't speak English. Bringing more Indian language content online, and improving Indian language translation quality, will help them have a better experience on the Web," said Barak Turovsky in a blog post.
Winners will be announced on January 30th.