Samsung Galaxy S7 and S7 edge launching in India on March 8 at Rs 45,000
---
Korean company Samsung Electronics will unveil its new flagship Galaxy S7 and Galaxy S7 edge smartphones to the Indian market on March 8, a spokesperson has told TOI Tech. The two flagship Galaxy devices will be showcased in the country at an event in New Delhi and will hit the stores soon thereafter.
There is no official word for the prices of the two Galaxy devices, but the Samsung Galaxy S7 and Galaxy S7 edge are expected to be priced between Rs 45,000 and Rs 55,000 at the time of the launch.
The Galaxy S7 Edge is larger than the Galaxy S7. The Samsung Galaxy S7 will come with a 5.1" Super AMOLED Quad HD display while the Edge variant is expected to boast a 5.5-inch Super AMOLED screen. The Galaxy S7 Edge has a bigger body so the edge variant is packed with more power. There's a 3600mAh battery in the S7 Edge while the S7 was boosted to 3,000mAh.
The Samsung Galaxy S7 and S7 Edge both ship with the latest version of Google's Android operating system, Android 6.0 Marshmallow. The Samsung Galaxy S7 and Galaxy S7 Edge both will be powered by either an octa-core Qualcomm Snapdragon 820 (quad-core 2.15GHz + quad-core 1.6GHz processors) with 4GB LPDDR4 RAM or an Exynos chipset, depending on where you're buying one. Both the Galaxy S7 and S7 Edge smartphone packs 32GB of internal storage that can be expanded up to 200GB via a microSD card, and can also be submerged underwater.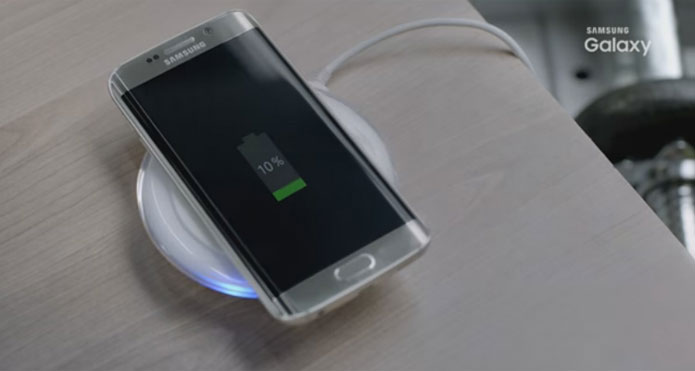 On the camera front, they come with a 12-megapixel dual pixel f/1.7 rear camera with smart OIS and a 5-megapixel front shooter for selfies. Other features include 4G support (LTE Cat 9), fast-charging and NFC and MST for payments. The Galaxy devices will be available starting mid-March.