Grand Theft Auto VI ready to ROCK the World BUT not THIS YEAR
---
GTA 6 (Grand Theft Auto VI) a rumored sequel to GTA 5 (Grand Theft Auto V). Rockstar GTA series is one of the most popular series of action-adventure, open world, crime and role playing games. GTA 6 will likely be released for Xbox One, PlayStation 4, and (If like Grand Theft Auto V) PC at a later date.
Rockstar North is not just limited to grand theft auto only, but its base is GTA series only. Rockstar has recently launched the 5th Grand Theft Auto version and it leads to a huge success. So now all the die hard fans of GTA series are expecting a new adventure and excitement in GTA 6(Grand Theft Auto VI).
It's been three years since Rockstar Games first launched GTA5, which has given gamers and the industry alike enough time to ponder on what GTA 6 could be (not to mention some new consoles along the way).
The latest news is that we won't be seeing a new game from Rockstar until at least 2017, and the chances of it being a GTA game are slim, so you've got a fair few more years on which to build the perfect GTA game in your head.
GTA5 became the fastest-selling video game in history in 2013, earning over $1 billion (£625 million) during the game's first three days on sale, and 32.5 million units were sold during that year alone.
When the Xbox One and PS4 versions were released late last year, GTA 5 became the best-selling game of all time in the UK, according to retail monitor GfK Chart-Track. Day One sales alone saw the game overtake previous record holder Call of Duty: Black Ops.
Because of GTA 5's record-breaking status, the stakes are even higher for GTA 6.
According to IGN, Rockstar Games is preparing to reveal its upcoming projects starting this year and may announce details at the upcoming E3 2016. While the studio has yet to come out with details, it is expected that information will be available about Grand Theft Auto VI, as well as "Red Dead Redemption 2."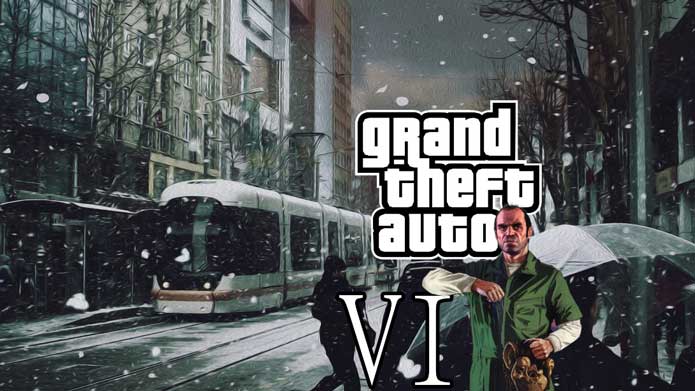 Releasing Rumors
Update On 16 September 2014
Currently, all the rumors about GTA 6 release date is June – July 2017 are fake. We have many reasons to prove why is it so. First of all, there is no direct official confirmation from Rockstar Games. Secondly, the same website is writing about it every month just to remain in Google and getting traffic. If this news is true, they should write it once and done. But they are writing the same article almost every week by little modification. This simply means news is their mind creation for getting some extra readers to the site.
New Update
Update on 18th February 2016:
After the news of Leslie Benzies, former president of Rockstar North quit the company rumors claiming that GTA 6(Grand Theft Auto VI) release will be delayed and to be released around 2020.
Here're the release dates for all previous GTA games:
Grand Theft Auto– 1997
Grand Theft Auto II – 1999
Grand Theft Auto III – 2001
Grand Theft Auto: Vice City – 2002
Grand Theft Auto: San Andreas – 2004
Grand Theft Auto: Liberty City Stories – 2005
Grand Theft Auto: Vice City Stories – 2006
Grand Theft Auto IV – 2008
Grand Theft Auto: The Lost and the Damned – 2009
Grand Theft Auto: Chinatown Wars – 2009
Grand Theft Auto: The Ballad of Gay Tony – 2009
Grand Theft Auto V – 2013
Grand Theft Auto VI – 2020?
GTA 6 Platform:
GTA 6 is very likely going to release for the newest console PS4 and Xbox One. Considering high PC demand later Rockstar is also expected to launch for PC platform as well.
PS4:
Play Station 4 is the latest console in the gaming zone. Rockstar has recently launched some updates for GTA5 for PS4. GTA 6 is mostly expected to release for PS4 as its the only latest console in the market by Sony and also it has a lot of scopes to be utilized by Rockstar to improve the game.
Xbox One:
Another latest console by Microsoft which also received the updates for GTA 5. Xbox one also had the resources which are yet to be utilized by Rockstar to improve the performance and game quality.
PS3:
Play Station is the predecessor of PS4 and now seems to have some limitations in technical terms due to which it is unable to support the latest graphic's games. Considering the fact PS3 will be outdated by 2017 and not even getting support from Sony which ends in 2016. So Rockstar might not launch GTA 6 for PS3.
Xbox 360:
A similar scenario is for Xbox 360 version as it also has technical limitations due to which it doesn't support the high definition graphics games. For GTA 6, this console also might get obsolete as its successor Xbox One is hitting the market with great enthusiasm.