All About Google's Project Ara – A New Era of Modular Smartphone
---
Google's Project Ara was originally headed by Google's Advanced Technology and Projects group (ATAP) within Motorola Mobility while it was a subsidiary of Google.
Google's Project Ara – a modular smartphone – proposes that phone owners should be able to mix-and-match components such as a display, processor, RAM, internal storage, camera, speakers, sensors, Bluetooth, NFC and battery to build the phone they want to own, rather than accept whatever it is that phone makers think people want.
Google believes it will drive down hardware pricing while allowing users to pick and choose what they want.
Google's Project Ara was inspired by the Phonebloks initiative, a similar project that wants to make "a phone worth keeping".
The Google's Project Ara team would sell the endoskeleton for a set price, and then make a module store, much like the Google Play app marketplace, available so you can buy modules to upgrade your endoskeleton – aka phone – as you go.
With Its Google's Project Ara, Google introduced its Module Developer Kit (MDK). Module Developers Kit (MDK) will give developers and manufacturers a way to work within a set of guidelines and technical specifications to build ara modules to fit into the Project Ara smartphone. The team of Google's Project Ara is currently working to create an online marketplace, only for buying hardware modules.
Third-party help for the project is coming from companies like Toshiba, Yezz, Sennheiser and many others.
The newest Google's Project Ara prototype is called Spiral 2. These modules are made to fit with Ara's Spiral 2 design. At the start, users will be able to choose from two rear camera modules – one with 5 megapixels and another with 13 megapixels. At the moment, Toshiba is only offering one front-facing camera component, which packs 2 megapixels.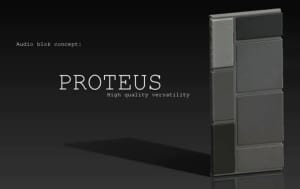 Sennheiser, a well-known German audio electronics company, is partnering with Google and Phonebloks to make its contribution to Google's Project Ara. Sennheiser has come up with some module concepts for improving the audio aboard your Ara device.
YEZZ, a worldwide mobile brand, specializes in the creation of custom devices that bestow upon the world an ultimate mobile communication experience.  Yezz won't be the only company involved, but it will help create the 20 or 30 modules that Google hopes to ready by the pilot launch.
Vestigen creates healthcare modules for Project Ara phone. If You need to perform a test, you should use a disposable strip containing a sterile microchip. The user inserts the strip into device, takes a sample of blood or water, puts it on the strip, and the device measures results of the electro-chemical reaction on the surface of the strip.
Then results are evaluated and the user obtains precise information about analysed liquid.
The Google's Project Ara team unveiled 11 different prototype modules, each of which acts as a reference design for developers.
Spiral 2 is a block-based modular smartphone specification and builds upon the MDK version 0.20. Specifications for the Spiral 2 include a 1280 x 720 display, light & proximity sensors, a 5-megapixel camera, WiFi and Bluetooth, 3G modem with a Band 2 antenna, separate Band 5 antenna, battery, and speaker module, as well as the choice of a Marvell PXA1928 or NVIDIA Tegra K1 processor block. A final block will have the USB charger port.
Watch the official video about Google's Project Ara from Google ATAP