Corona Kavach App: Everything to know about the Indian govt's Location-Based COVID-19 tracking app
---
Corona Kavach, a location-based COVID-19 tracking app, which has been launched by Ministry of Electronics and Information Technology (MeitY) in association with the Ministry of Health and Family Welfare (MHFW). The location-based COVID-19 tracking app (Corona Shield) is currently available in beta version for Android users. The beta version of Corona Kavach is available on Google Play Store. The location-based COVID-19 tracking app is being developed for iOS as well and is expected to launch soon.
MeitY wrote in the app listing, "This app is being developed in the public interest to give information and capture the outbreak of coronavirus. The data will be used to conduct analysis and provide information about the active COVID-19 cases in India."
The Corona Kavach app is meant to control the spread of Coronavirus and is to use a person's smartphone data to track their location and alert if they are at risk of the Novel Coronavirus.
You need to fill out a form with a couple of questions and it will mark you as – code green for all fine, code orange for see a doctor, yellow for quarantine, and red for infected.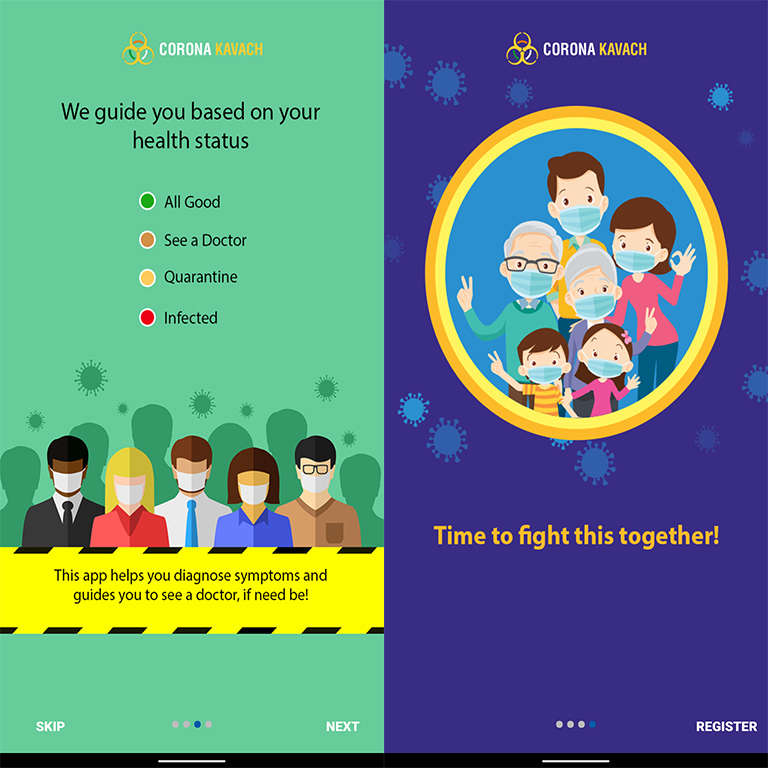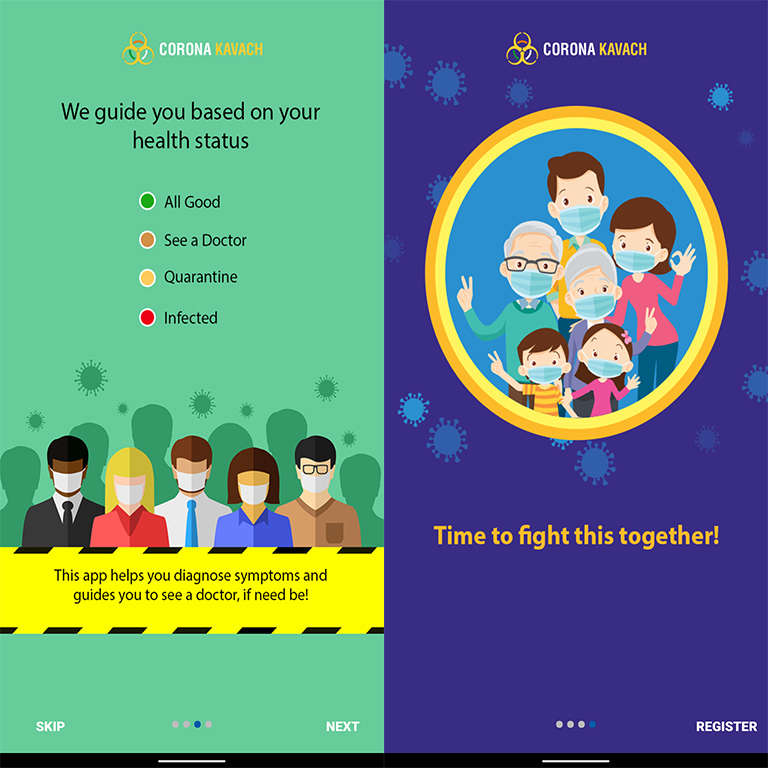 The app will ask if you have any difficulty in breathing?, if you have a dry cough or sore throat?, Your body temperature?, if you've returned from a foreign country?, Feeling a body ache?, and finally if you've met anyone from a foreign country?.
Whenever you go out, you need to enable the app and it will alert you if you are in the range of another person either infected by Coronavirus or the person is at high risk.
"To log your location data on this device, to be used to detect whether the device (you) came in the range of anyone who is either a host or carrier of COVID-19. Your location data will be used if you come in the infection range of a host, to identify the relevant chain of contact. You will also be intimated about the Caution status, so that you may act accordingly," the app's description reads.
How to download the govt's Covid-19 location-based app
Open Google Play Store on your Android smartphone
Search for Corona Kavach or CLICK HERE TO DOWNLOAD
Click on the Install button and you are good to go

Corona Kavach: Location-Based COVID-19 tracking app
How to use Corona Kavach – govt's Covid-19 location-based app
Open the Indian govt's Covid-19 location-based app
Here you will see some introduction or description of the App for a few screens
Now the app will ask you to grant permissions to track your location and storage access.
You have to register your 10 digits mobile number.
Once all this is done, you will reach the homepage of the app.
Homepage gives you some basic information about the number of people infected, number of recovered, and number of deaths.
Now go to the menu, and fill in the questionnaire.
For the latest tech news follow techcresendo on Twitter, Facebook, and LinkedIn.