10 blog Promotion Tips To Get Unlimited Traffic
---
Writing a quality content is a quite tough task as well as takes full of efforts in order to optimize it for SERP. Quality content is the most effective way to market a business. Now, what happens if do not promote your Content? You do not get that unlimited traffic for which your content deserves. In this Article, I cover the List Of 10 blog Promotion Tips that will help you to get unlimited traffic.
People frequently wondering to find the answer of these question:
How to promote blog posts?
Where can I post my blog for free?
Where can I promote my blog?
How can I get free traffic to my blog?
How do I promote my WordPress blog?
This article helps you to find those sites. However, these blog Promotion Tips will raise your stats in huge amount and later you will find most of the traffic coming from these sites would be of influencers, marketers of your niche. Interesting right? This way you can also help to increase your backlinks.
Moreover, To make your blog successful and popular it takes more than just writing great content. So, promote your content and build more traffic on the website or blog.
Note: If you are too shy or scared to share your articles thinking people will dislike it, then trust me your mom will be the only one reading your blog.
Let's have a look on 10 blog Promotion Tips:
List Of 10 blog Promotion Tips
Facebook
Google+
Twitter
Email Newsletter
Email Signature
Pinterest
Mix
Pingler
Reddit
Linkedin
1.

Facebook
Social media giant Facebook is a great platform to spread information about your small business. Also, It is the most active platform in today's date. It has 2 Billion monthly active users.
Considering the above points, you can share your blog posts on your Facebook page or related groups in order to increase your website traffic. Hence, Facebook is a great place to promote blog posts.
Moreover, you can go with the paid promotion of Facebook to get more traffic. In case you still stuck somewhere, here is our 6 Most Powerful Facebook Marketing Tips.
2.

Google+
You can compare Google+ and Facebook to share your blog. Both platforms are easy to use and good to share your blog content.
However, to get the extra or more traffic you have to choose paid promotions of facebook. while in Google+ you do not need this. The interesting this with Google plus is that Google+ posts and content get found in Google searches more frequently.
Everyone knows about Google+ potential, but very few use it. In Google+, you can target the audience by joining the large communities with over thousands of members.
Meanwhile, Share your blog content with the Friends and followers in your circle, as a result, they see your posts in the search pages which can boost your traffic.
3.

 Twitter
Twitter is another great platform to share your blog articles. But, you should know the tactics in order to use Twitter to drive more traffic.
For this, you have to go beyond tweeting the basics to generate ample traffic and visibility. As Twitter is a robust social media site, and it is less spammed than Facebook. However, you can frame 140 characters tweets at a time and share it. You can add the link, Image, or normal text. But when you are sharing your article try to tweet the link.
Also, Tweeting a link to your blog more than once is the great strategy when you have an evergreen(Long-term content) content.
4.

Email Newsletter
Bloggers always worry about their increased bounce rate, why so? It is because they do not target the right audience and shared their content.
Email Newsletter is the best way to share your content among targeted or trusted audience. Your email subscribers are the first ones who should get to know about your emails. They have signed up for that, right?
These visitors are most loyal, real and are most likely to read every new article by you.
If you don't have an email newsletter then quick, sign up at MailChimp. MailChimp is one of the most popular email marketing service providers.
5.

Email Signature
As we all know that, that email is a powerful marketing tool, and plays an important role in business.
Now, Creating an Email Signature is very important for each employee in your team, you create brand recognition in every person to whom your employees send emails.
This is the best way to get traffic. You can create the simple email signature which says, "check out my latest article" with the brand name will work unexpectedly.
6.

Pinterest
Promote your article on Pinterest and drive traffic to it for a good return on investment (ROI).
Pinterest is more frequently becoming a site where people go to read the articles of their interest. It's also the best place to market your blog. To share your blog article, make sure you have a "Pin it" button on all of your blog posts. This makes it easy for your Pinning readers to share it on the site they love most.
Pinterest is the effective social media channel to share your blog posts and get targeted traffic to your site.
7.

Mix
Mix is almost similar to Pinterest. It is recently launched from the creators of StumbleUpon, has the same goal of helping people by sending traffic and share great content. Moreover, The StumbleUpon has been closed and transferred to Mix.com.
8.

Pingler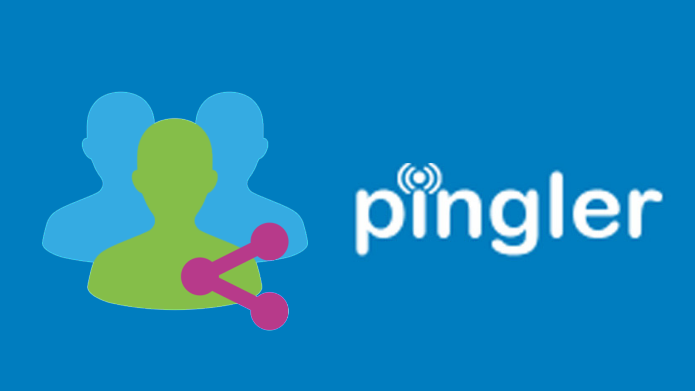 Pingler is used to Ping your Blogs and Websites to search engines for free in the best way possible! Furthermore, It allows search engine bots to read your latest article and request them to index. Thus, It is the best way to blog Promotion and Get Unlimited Traffic
9.

Reddit
As we know, Reddit gives us the best of the internet in one place. The platform provides us, latest article, news etc by constantly updating feed.
On the Internet, It has the most interactive community. Thus, sharing a blog on Reddit drive huge traffic.
Moreover, It is quite tough to use but the strong platform for blog Promotion. Before starting sharing a blog go through the terms and condition of this Platform. The users who use Reddit and share their article known as  Redditors.
10.

LinkedIn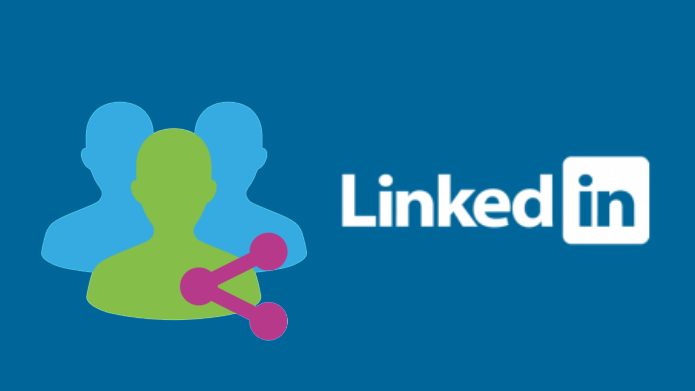 Linkedin is a professional platform. People use this for establishing a connection with the same niche or like-minded peoples to connect.
By using this platform you can connect with the influencers, owners of the company and many more professionals. Now, in terms of promoting your article, you should make sure to carefully stay professional.
Also, Write a short description about your article then share it with link and hashtags to get more likes and comments on your posts.
Good Luck! 
 If you liked this article, then please subscribe to our YouTube Channel. You can also search for the latest tech news and follow us on Twitter, Facebook, and LinkedIn.