Best Keyword Research Tool To Boost Your SEO Strategies
---
If you are in a process of rolling out a new website or currently running a website, building best Keywords stuffing strategies are one of the most critical and important parts of SEO to generate website traffic. We have already discussed the free Google keyword research tool in detail here. In this article, we cover the list Of 10 Best Keyword Research Tool To Use In 2019.
Moreover, if you are a marketer or any agency you don't need to spend a lot to pay for keyword research. All you need to follow this guide to help kickstart your SEO with zero investment. Thus you can perfectly implement Keyword strategy to perform your Blog SEO.
What is Keyword Research?
Keyword research is a way to find the right and most searched keyword by users or they enter into search engines while looking for any topic.
Moreover, Defining the right keywords in content makes easy for search engines to display your article on the top results when people search for it. As we all know keywords are used by people on search engines (Google)to find information online.
Note* keyword research tools help to determine a popular (profitable niche).
These amazing tools have helped my organic traffic grow more. Let's delve deeper into each of these tools.
10 Best Keyword Research Tool
Google Keyword Planner
SEMRUSH
Ahrefs
LongTailPro
KWFinder
SpyFU
SERPStat
UberSuggest
Keyword Tool.io
Soolve
Considering the Best Keyword Research Tool, Google Keyword Planner is the first. It is free keyword tool has been a favourite for many years and one of the topmost choice of the website or business owners.
The Google Adword Keyword Planner is a useful resource for building strong keyword lists and helping to get your PPC campaign off to a running start.
This tool helps you in:
Generating keyword ideas and bid estimations.
Plan your marketing strategy.
Search for keyword and ad group ideas.
Performance of Keywords.
Combine keyword lists to create new ones.
Choose competitive bids and budgets to use in your campaigns.
Average monthly searches
Competition
Suggested bid (if you're using AdWords)
So, It really helps you to go with this tool and grow, produce more content. The speciality of Google AdWords Keyword Planner is that it pulls information directly from Google and shows the result of your website.
Now, when it comes to usage, it very easy and simple to use. To use this tool you do need a Google AdWords account. Once you done with this, click Keyword Planner, Just enter your keyword or keywords into the search box and go.
Semrush lets you do keyword research, track keyword ranking, check backlinks, check competitor ranks, and most importantly, do a complete SEO audit of your blog and fall under the Best Keyword Research Tool.
SEMrush helps you to find following points.
Traffic of any site.
Best performing keywords of your competitors.
Analyse the backlinks.
Competitor's research.
Advertiser research.
High paying keywords.
Fix your site issues.
Track all the keywords that you are targeting on Google.
SEMrush is a powerful and versatile competitive intelligence suite for online marketing. It is very simple to use, just enter your website URL or the individual URL of a blog post, and it will show you which keywords you are currently ranking for.
Furthermore, click on any resulting keyword to check keyword competition and other details.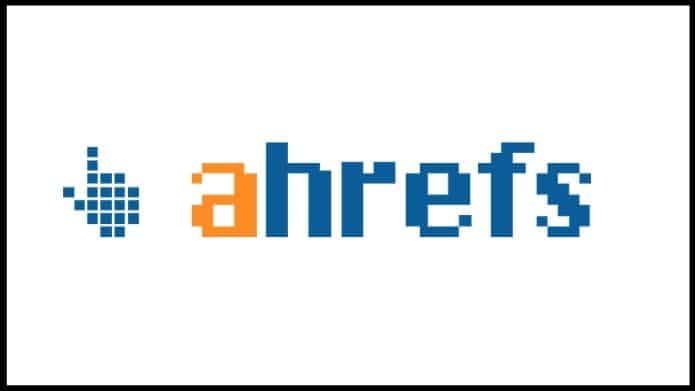 Semrush is the best choice, but if I ever have to replace it with anything else, then Another best option is Ahrefs.
With this tool, you do get quick access to your current rankings like above one. Also,  It automatically detects what keyword your website is ranking for & you can specify ranking based on country.
Ahrefs helps you to find following points.
Check Current Rankings.
Detects Website Ranking Keyword.
Check the level of competition for your target keywords.
Track your backlinks.
All You only need to enter the URL you are checking Further, this tool display list of keywords that your web page is ranking for.
LongTailPro is a desktop Best Keyword Research Tool. It helps you to Uncover Long Tail Keywords in Minutes. The tool runs on Adobe Air (works on Windows & Mac).
LongTailPro helps you with the following points.
 Rank Your Pages High in Google.
Easily find less competitive keywords.
High-converting online traffic.
Find available domain names.
Check the Google, Yahoo, and Bing ranking for your keywords.
Keyword competition checker.
So, we all know that all the paid material or versions give more useful insight. Here Longtail pro is also a paid keyword research tool which will help you find amazing keywords.
The premium version of the tool costs $47/month.
KWFinder is a long tail keyword research tool. It assists you by showing results like- trend, search volume, CPC, and level of difficulty.
The tool has a great interface. Moreover, the tool navigates you to analyze keywords and show you what domains are targeting certain keywords. It also shows, the page's backlinks, social shares, and traffic.
Once start searching for the keyword, at first glance the screen looks really busy later you feel the friendly interface of the tool. Other feature includes Rank Tracker that lets you to easily determine your ranking.
This tool is an easy-to-use that lets you monitor your competitor's keywords your( for which they are targeting) that includes, both in organic search and in AdWords PPC & SEO.
It's very simple, all you need to type in your competitor and you can download an entire list of these keywords.
Considering the budget, it provides both paid and free service to help you. In the free version, it will only work for US & UK websites.
Among all Best Keyword Research Tool SERPStat claim to help in growth hacking for SEO, content marketing, PPC and Search analytics.
SERPStat helps you with the following points.
Search volume
CPC
Competition
Keyword difficulty score
In order to evaluate the data ok keyword like page rank, external backlinks and referring domains with that keyword, SERPStat shows detailed keyword results.
It also helps in showing advertising results i.e the tool tells about all domains who are advertising for your target keyword in the search and what kind of ads they are running. It has affordable entry-level pricing $19 per month.
UberSuggest is the best keyword research tool when you're tired time-consuming process of doing keyword research. It is one of the best free keyword tool for getting lots of keyword suggestions. The tool is owned by Neil Patel, a blogger, and entrepreneur. The tool is completely free to use.
UberSuggest helps you with the following points.
Keyword Research Overview
Keyword Suggest
Keyword Difficulty
Competitive Intelligence
Domain Overview
Content Suggestions
Backlink Data
Among the Best Keyword Research Tool, here is another is a great starting point for keyword data mining tool, Keyword Tool.
As the tool uses Google Autocomplete data to create its database of long tail keyword, it is very useful to use along Google's Keyword Planner if you focused long tail keyword.
This tool is free for the first 750+ keyword suggestions.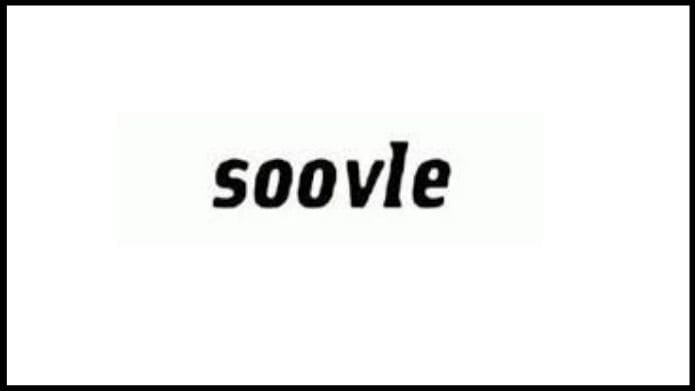 Soovle, assists you with keyword research. It is a tool or customizable search engine that provides you variety of the search suggestion for alternative keywords.
It is a free Google's autocompleted feature to generate keywords or a blog post title. With this tool you get the suggestion for a keyword from a variety of sources, not just from Google, to help you boost your search volume.
i.e Yahoo, Bing, YouTube, Wikipedia and Amazon.
Among these sources, you can choose anyone it's up to you and your choice. Google is the default, but you can change this easily enough, by clicking on one of the many other icons.
Do you have experience with any of these keyword research tools? Share your feedback in the comment section below.
Good Luck! 
 If you liked this article, then please subscribe to our YouTube Channel. You can also search for the latest tech news and follow us on Twitter, Facebook, and LinkedIn.