Xiaomi 60-Inch Mi TV 3 and Ninebot mini self-balancing scooter Launched
Chinese smartphone maker Xiaomi launched its first two-wheeled, self-balancing, and battery-powered electric vehicle, named Xiaomi Ninebot mini. The Chinese company also announced a brand new Mi TV 3 alongside other products.
Xiaomi Ninebot mini self-balancing scooter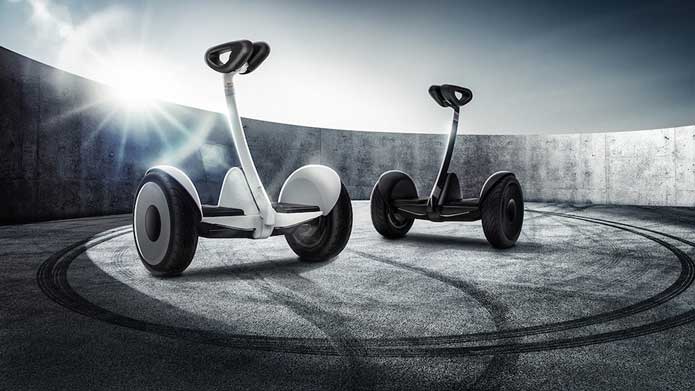 The Xiaomi Ninebot mini scooter is a self-balancing scooter which is compact, lightweight and shoulder-width length. It has been built by aerospace-grade magnesium alloy infrastructure and weighs just 12.8 kilograms.
The Ninebot mini can run at speeds of up to 16 kmph and can even climb 15-degree inclines and The two-wheeled Xiaomi Ninebot mini can also be controlled via smartphone app, which will allow users to see speedometer, preferences, traffic data, fault detection, and firmware upgrade. Packed by powerful batteries, the scooter can go up to 22 kilometres on a single charge.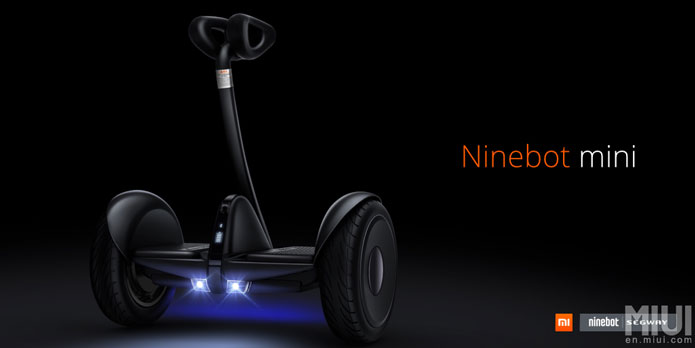 Xiaomi explains that the two-wheel self-balancing scooter can steered using legs, and can spin on the spot. The Ninebot Mini will be available in Black and White variants. The Ninebot mini is priced CNY 1,999 (Rs. 20,500) respectively.
Xiaomi Ninebot mini Specs:
Self-balancing scooter
Speeds of up to 16km/h
Climbs 15°inclines easily
Compact, lightweight, shoulder-width length
Weighs 12.8kg fits easily in the trunk of a car
High capacity battery pack, 22km in a single charge
Smart phone controls
Aerospace-grade magnesium alloy infrastructure
Xiaomi 60-Inch Mi TV 3
Xiaomi also announced the Mi TV 3. The television comes with a 60-inch 4K (3840×2160 pixels) display and it comes with high colour gamut and also features MEMC motion compensation. It also has a aluminium metal frame and is 11.6mm at its thinnest point and 36.7mm at its thickest point. The Mi TV 3 is also equipped with LG 4K display. The Mi TV 3 is priced at CNY 4,999 (approximately Rs 51,000).
The Chinese company also announced the Mi TV main board, priced at CNY 999 (approximately Rs. 10,000). Which can turn any display into a smart TV. It also has built-in speakers with Dolby Audio technology and a motherboard.
The main board runs on Android Lollipop v5.1 and is powered by a 1.4GHz quad core processor with 2GB of RAM. The Mi TV Bar is built with aluminium panels and works with TVs, displays, and projectors.
The company also revealed separate Mi Subwoofer, priced at CNY 599 (approximately Rs. 6,100), which sports an aluminium body and can be connected to the TV via Bluetooth. A Bluetooth voice remote control was also introduced at the event priced at CNY 99 (approximately Rs. 1,000).