Skype introduced a new feature for recruitment using a real-time code editor
---
We hope you will give it a try now, Skype introduced the new feature which is now easy for recruiters or businessman to take a technical interview that makes the switching between the interviewer's call and the real-time code editor more easily and allows comfortably conduct coding and technical interviews.
Of course, there are already a number of solutions for conducting interviews with remote technical talent on the market, like HackerRank, Codility, Interview Zen, CoderPad, Remoteinterview.io, HireVue's CodeVue (née CodeEval), and others.
The feature was introduced a few days ago as a technical preview. At the top of the code editor, the users are allowed to host a call and there is no need to download any applications, which could speed up the interview process.
By this feature, interviewers can test candidate among seven programming languages i.e. C, C++, C#, java, java script, Python, and Ruby over Skype using a real time code editor. Previously, it is not possible to switch between code editor and video call due to which syntactic mistakes are not checked. This feature serves syntax highlighting that will be included for all built-in code editors support languages along with a real time execution feature to prevent syntactic errors during an interview.
This feature works for browser where default language is set to English and only in the browser version of either Microsoft edge or the Google chrome (ver. 32+) there is no need to download Skype app or install any plugins.
How Skype's real-time code editor works?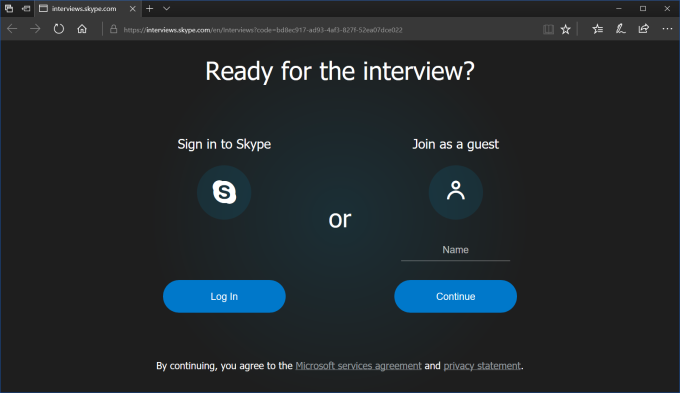 The interviewer just needs to share a link with the candidate which is generated when an interviewer visits the Skype interview website and click start interview. Now, the candidate can clicks on the shared link and choose to sign into Skype or as a guest.
Interviewers can also test on multiple programming languages in the same session, as there's a button in the upper-left that lets you switch between the various option.