Ricoh Theta S 360 Degree Camera Launched in India at Rs. 39,995
---
Ricoh just launched a new 360-degree camera called Ricoh Theta S in India at a price of Rs. 39,995. The new Ricoh Theta S 360 Degree Camera is the latest addition to the company's Ricoh Theta series.
The Ricoh Theta S is the size of an average air-conditioner remote control and is a lightweight portable camera, which can capture images of up to 14MP in 360 degrees. The lenses also have a f/2.0 aperture for better low-light performance.
The camera can also capture full-HD videos of 1920×1080 pixels at 30fps(frames per second) for 25 minutes on continuous shooting. Ricoh Theta S has an internal memory of 8GB. It is also capable of streaming live video with its in-built USB or HDMI port.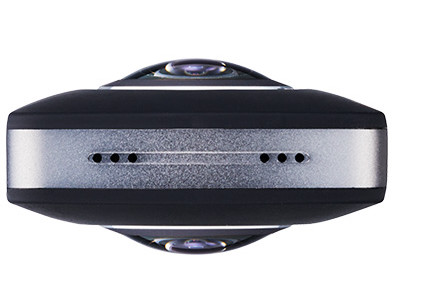 The Ricoh Theta S 360 Degree Camera captures high resolution, fully spherical photos and videos, features a live preview function, and can be uploaded to theta360.com and shared via various social media platforms like Facebook, Twitter and Tumbler, and posted to Google Maps, Google+ and YouTube 360 video channel.
The application program interface (API) for the Ricoh Theta S 360 Degree Camera is based on Google-supported Open Spherical Camera API for compatibility with Google's services.
The Ricoh Theta S 360 Degree Camera has a black rubber coating and handy face-mounted LED mode indicator. The Ricoh Theta S 360 Degree Camera is available for a pre-order on Ricoh's online store. The Ricoh Theta S will be available in the market for Rs 39,995 from December 2015.