Raspberry Pi Zero – Raspberry Pi's latest micro-computer costs just $5
The Raspberry Pi Foundation on Thursday launched their latest model, the Raspberry Pi Zero, for the price of just $5. More than 5m of its microcomputers have been sold across the world, leading the company to call itself UK's most successful computer maker.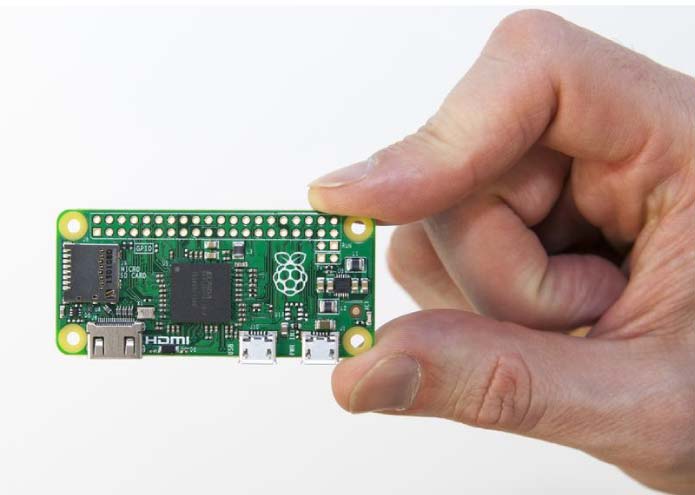 Like other Raspberry Pi A (+) / B (+), there's 512MB of LPDDR2 RAM, as on the B +. The Raspberry Pi Zero is powered by a Broadcom BCM2835 (the same SoC in the Raspberry Pi 1), with a 1GHz ARM11 CPU core. The ARM CPU, according to the Foundation, is 40 percent faster than the original Raspberry Pi 1 Models A, A+, B, and B+.
The connector includes a microSD slot, two micro USB sockets (one for power supply), a mini HDMI socket that can output at 1080p60. Perhaps most importantly, though, the Zero has 40 GPIO pins with the same pinout as the Model A+, B+, and 2B. There's also some headers for RCA composite video out. It measures a petite 65 x 30 x 5mm(half the size of a credit card).
The Raspberry Pi Zero will be bundled as a cover gift on the Raspberry Pi's MagPi magazine, the December issue includes a Pi Zero as a free cover gift. Making it not only the cheapest computer ever assembled, but also the first one to be given away for free in this fashion.
The full specs of the Raspberry Pi Zero
Broadcom BCM2835 application processor
1GHz ARM11 core (40 percent faster than Raspberry Pi 1)
512MB of LPDDR2 SDRAM
Micro-SD card slot
MiniHDMI socket for 1080p60 video output
Micro-USB sockets for data and power
An unpopulated 40-pin GPIO header
Identical pinout to Model A+/B+/2B
An unpopulated composite video header
"Smallest ever" form factor (65mm x 30mm x 5mm)
The Raspberry Pi Zero runs on a free version of the Linux operating system, Raspbian, which when installed opens a Windows-style graphic interface with a basic desktop and menu, with access to programs and settings. It should also be fully compatible with most existing Raspberry Pi software and projects.
The Raspberry Pi Zero is available at electronics-learning website Adafruit. Micro Center is also stocking it, and it is being offered on Raspberry Pi's own website.
"We really hope this is going to get those last few people in the door and involved in computer programming," says Pi co-founder Eben Upton in a video (embedded below) announcing the Pi Zero.