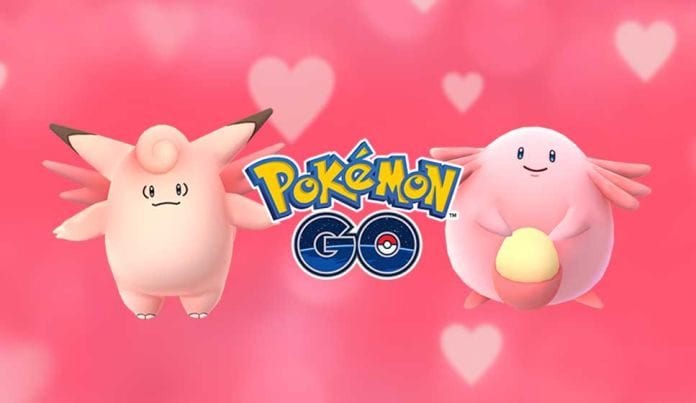 Pokemon Go lover will get more exciting Pokemon on this Valentine's day
---
Pokemon Go is doing something special this Valentine's Day. You'll be tickled pink with lots of cute Pokemon this Valentine's Day in Pokemon GO.
A good news from Niantic Labs announced an in-game event on Wednesday will allow players to earn two times of candy they normally would, according to a statement from Pokemon.
The company only announced the update this morning, keeping in a bizarre tradition of not announcing changes until they actually show up.
I can't say I support the notion — anticipation is useful for creating excitement around a game — but for maybe Niantic is shy after the rebuke after their not-quite rollout of Gen 2. Valentine's Day isn't quite that big, but there's more on offer than some recent special occasions. The event consists of three things,
Double the amount of candy you get for all actions, from buddy walking to hatching and transferring. Halloween offered an indulgent 4X for buddy Pokemon, so this is a bit nerfed from that high. Nut it's a nice bonus nonetheless — enough to ease the way to that Dragonite.

Increased spawns for "pink" Pokémon, which include the hard-to-find Porygon and Chancey. For the full list, click over here.

Lures will now last a whopping six hours instead of their usual 1/2. This is arguably the biggest change and one that leans into some of this game's greatest strengths. Lures are the only social mechanic currently built into the game itself because any trainer can use a lure. This increases income while hopefully once again getting players meeting up in the real world.
February 14 is Valentine's Day, and what better way to celebrate it than with your love of Pokemon? Starting today through February 15, when you go out and explore in Pokemon GO, you'll discover that some adorable pink Pokemon—such as Clefable, Jigglypuff, Chansey, and others—will appear more often.
Also during this time, your Lure Modules will last an incredible six hours instead of the usual 30 minutes. Put your heart into Pokemon GO through Feb 15 to find more pink Pokemon and earn Candy even faster!
On social media, the reaction to the in-game event was mostly positive, with some saying they plan on spending their Valentine's Day, not in the arm's of a loved one, but searching four pink Pokemon.
Pokemon GO took the world over for a brief moment before receding into "fad" territory, but it remains to be seen if Niantic can reinvigorate the base as the weather thaws a bit. There are still major additions that the game doesn't have yet, so we'll see if major new content brings players back.