In spite of the social network buzz, free email service still remains the main way of business communication on the Internet in this modern era. Nowadays, you can see there are numbers of free Email service providers available online but selecting the best ones according to your specific needs is a tough job. So, we have created a list of free Email Service providers, all these services grant their users with an Email address on their top-level domain and some storage space for holding your documents and attachments.
Today most of us own free email services like Gmail, Outlook and Yahoo Mail. These three free email services remain the centre of email communication from many years. But with the advancement of modern computer technology more and freer email services are coming for public use.
Deciding which email service you should use can be tricky. Their features vary, and there are pros and cons of each. In the list of Top 10 Best Free Email Service Providers, we've put together a helpful guide that compares the most popular.
List Of Free Email Service Providers
Gmail
Outlook.com
Yahoo Mail
Proton Mail
Zoho Mail
AOL Mail
Mail.com
Yandex Mail
GMX Mail
iCloud Mail
1.

Gmail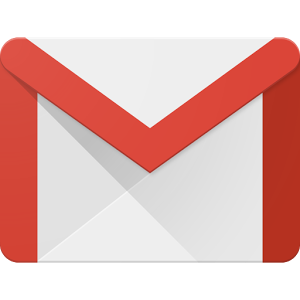 Gmail is Google's approach to email and instant messaging. Gmail has a lightweight, minimalist design and most of the screen is taken up by the inbox. This email service from tech giant Google provides a very easy to use interface. Gmail gained a large following thanks to its large storage allowance, fast operation, and low level of spam. And there's the advantage of its built-in IM and video calling feature. Some of its rock-solid features include:
Storage: Gmail provides 15GB of free storage to its users. You can use this free storage for Google Drive and Google Plus photos.
Security: As Gmail is the product of the world's biggest tech organization Google, security should not be the point to worry about. Gmail comes with some of the best security features in the industry, some of them are – HTTPS, malware & phishing protection and best anti-spam shield. It also provides a two-step authentication feature.
Productivity: Gmail also includes hefty productivity features. As Gmail is integrated with Google Drive, you can send email attachments up to 10GB. All of the emails are organized in four tabs Primary, Social, Promotions, and Updates by default. It supports both POP and IMAP.
Send Money: Gmail has also got a feature of sending money. This feature is available in a few countries now.
Mobile Apps: Gmail apps for mobile is available for Android and iOS.
2.

Outlook.com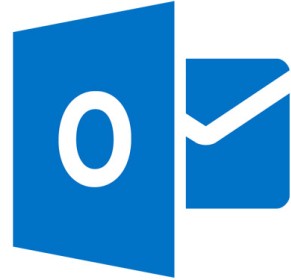 Outlook.com was one of the first independent email services to be offered for free and without discrimination. Outlook Mail offers a rich email experience on the web and can be accessed via IMAP and POP as well as Exchange ActiveSync (which includes calendars, to-do items, and contacts). Outlook.com has a lot of advanced features, unlimited storage, integrates with OneDrive, and can handle custom domain names. If you decide to switch permanently, it's easy enough to forward all your emails. Outlook.com is ad-supported, but Ad-Free Outlook.com is available for around $70 per year. Outlook.com comes with the Social Media Integration that allows you to chat with your Facebook friends.
3.

ProtonMail

If security and privacy are the things you care about most in an email service, then ProtonMail is the one for you. Created by a CERN researcher and his research team of Harvard and MIT students, ProtonMail is the most private email service that you can get for free. The focus on encryption means your emails are safe from snooping, but it also means you cannot easily export them or access them using POP or IMAP.
Fortunately, ProtonMail's web and app interfaces offer solid email productivity themselves: you get keyboard shortcuts, rich-text formatting, and capable spam filtering. With ProtonMail's cryptographic prowess, you can even set emails to expire automatically.
4.

Yahoo Mail
Yahoo! Mail was one of the big three email services back in the day, and while it's still in use by a lot of people, it has certainly fallen by the wayside in recent years. Yahoo's clean, the still-fresh interface makes excellent use of tabs, and you get a preview pane. Built-in instant messaging lets you communicate with MSN/Windows Live Messenger as well as Yahoo's own Yahoo Instant Messenger, but not with AIM. The Yahoo Mail service still suffers from more spam than competitors.
5.

Zoho Mail

Zoho Mail is one of best web-based email service for with a cleaner looking user interface. The Zoho Corporation is best known for its Zoho Office Suite, which is actually a pretty good free alternative to Microsoft Office, but its free email service isn't all that shabby either. And best of all, it's really free — no advertisements!
Zoho ensures you about its best privacy features. Zoho Mail features include Zoho docs, best security, 99.9% uptime, iOS & Android apps, POP/IMAP migration and much more.
6.

AOL Mail
I bet you didn't know that AOL (formerly known as America Online) is still alive and kicking. AOL Mail shines with unlimited online storage, excellent spam protection and an easy to use web interface. AOL Mail lacks a bit in productivity. Its web interface offers no labels, for instance, no smart folders, and no message threading).
7.

Mail.com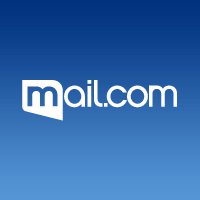 Mail.com is reliable email services filtered well of spam and viruses. It provides hefty features including unlimited email storage, great spam & virus protection. You can also access mail.com from your mobile via Android & iOS apps. Also, send attachment up to 50MB size. You will have to pay for a premium account, however, if you want to access your mail from another email client, and there's no built-in instant messaging.
8.

Yandex.Mail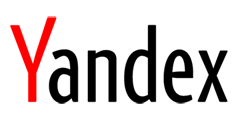 For those who don't know, Yandex is a Russian company that's involved in all kinds of Internet ventures, including Web search, where it currently ranks as the largest search engine in Russia. Yandex Mail is one of the best free email service provided by a Russian internet company, Yandex. Yandex Mail provides unlimited email storage, access via SSL, POP/IMAP support and more. One of the major points of this free email service is that it is protected by "Spamoborona" technology and the Dr.Web anti-virus. Mobile apps for iOS and Android let you use Yandex. Mail-in your hand.
9.

GMX Mail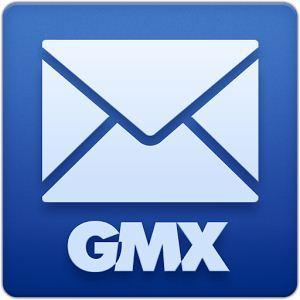 GMX Mail is popular in Germany. GMX Mail allows you to import Facebook contacts. It can also import from Outlook, CSV files, and other sources. With GMX Mail, you'll get unlimited storage of emails, 50 MB attachment file size limit, 2 GB of file storage, and up to 2 levels of nested folders, POP/IMAP and SMTP support, file sharing, spam & virus protection etc. In fact, it's an all in one free email service for personal and business use.
10.

iCloud Mail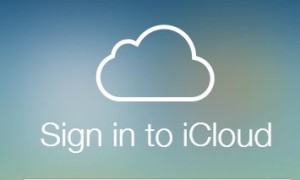 iCloud Mail is the free email service from Apple. The web-based version is a bit disappointing and less functional than the mobile versions. The user interface of this email service is beautiful. You can access this email from IMAP but POP supports is not included in this. Features like two-factor authentication are provided in the email service. You can create iCloud Mail from only Apple's devices. You will get 5GB of storage when you sign up.
For the latest tech news follow techcresendo on Twitter, Facebook, and LinkedIn