Kobo Aura One Full Review – A Water-Resistant Ebook Reader With 7.8-Inch Display
---
When we talk about ebook readers, the name of Kindle comes to mind first. Now, the Kobo has announced its new e-reader, the Aura One, which also doesn't mind getting wet, but has a larger screen encased in a thin and elegant body and the company would surely like to challenge Amazon with its latest device.
In comparison with other e-readers that are available in the market, Kobo Aura One is comparatively big – Aura One has a 7.8-inch display — larger than its predecessor's 6.8-inch display, as well as Kindle Voyage/Oasis 6-inch screens. It features 1872 X 1404-pixel resolution, which works out to a crisp 300 pixels per inch. Aura One is 6.9mm thick and weighs 230 grams.
Kobo is also introducing the software feature to adjust the colour temperature of the display. There are toolbar icons at the top of the screen for Home, Brightness, Wi-Fi networks and settings, a battery life indicator, and a menu where you can access additional settings that include languages, syncing, account info, OverDrive info, and device information.
Tapping Brightness opens up a window where you can enable the Auto-Adjust setting for both Brightness and Natural Light. You can also manually control each setting by shifting a slider. Natural Light adjusts the screen's color temperature, from a cool, white spectrum during the day to a warmer, candlelight-like hue for nighttime reading. With the auto setting on, the device correct itself according to the time of the day with the auto-adjust setting.
Other specs are up to par: 8GB of memory, Kobo's ComfortLight PRO front lighting technology, which optimizes the reading experience depending on the time of day, Wi-Fi, a Micro USB slot and a claimed one month of battery life.
It's waterproof, the company has claimed that it meets IPX8 standards, effectively better water resistance, compared with IP67 rating on its previous e-reader Aura H20.
The Kobo Aura One supports PDF, MOBI, and the popular EPUB and EPUB3 formats. You can also load BMP, GIF, PNG, JPEG, TXT, HTML, XHTML, and RTF files, as well as CBZ and CBR formats for comic books. Supported languages include Dutch, English, French, German, Italian, Japanese, Portuguese, Spanish, and Turkish.
The e-reader from Kobo packs a 1GHz processor, 512MB of RAM and there is also a 8GB of internal storage. It will be available for pre-order from August 30 for $229 (roughly Rs. 15,400).
Full Specs For Kobo Aura One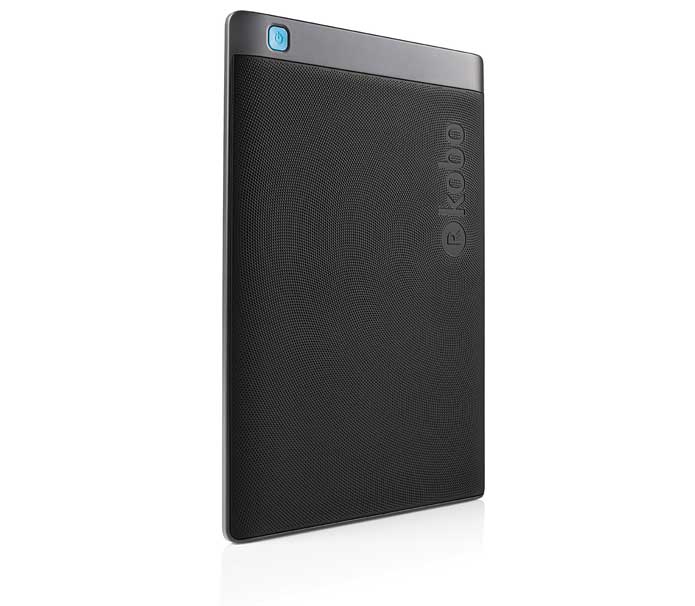 Screen:
7.8" HD Carta E Ink touchscreen, 1872 x 1404 resolution 300 dpi
Weight:
230 g
Size:
195.1 x 138.5 x 6.9 mm
Storage:
8 GB on-board memory, holds up to 6,000 eBooks
Front-light:
ComfortLight PRO – Reduces blue-light exposure and protects your eyes for the best nighttime reading experience.
Customizability:
TypeGenius: 11 different fonts and over 50 font styles
Exclusive font weight and sharpness settings
Supported formats:
14 file formats supported natively (EPUB, EPUB3, PDF, MOBI, JPEG, GIF, PNG, BMP, TIFF, TXT, HTML, RTF, CBZ, CBR)
Read eBooks borrowed from Public Library
Connectivity:
Wi Fi 802.11 b/g/n, Micro USB
Battery Life:
Up to 1 month*
Languages:
English, French, German, Spanish, Dutch, Italian, Brazilian, Portuguese, Japanese, Turkish
Other:
No advertising, no interruptions