Neem Karoli Baba or Neeb Karori Baba
Neem Karoli Baba or Neeb Karori Baba, also known to followers as Maharaj-ji. Maharajji was born in the village Akbarpur (Firozabad district) of Uttar Pradesh (India) in a wealthy Brahmin jameedar (landlord) family. Before attaining Nirvana he established two 'ashrams' (places for people to stay). One is at Kainchi in Nainital district of Uttranchal and the second one is at Vrindavan in Mathura district of Uttar Pradesh.
Kainchi Dham : One of the two temples built by Maharajji itself. It is a very beautiful temple located in the hills near Nainital. The name comes from the fact that the temple is situated between two hills which cross each other and the cradle looks like a scissor (kainchi). It hosts one of the biggest annual bhandaras among the various temples.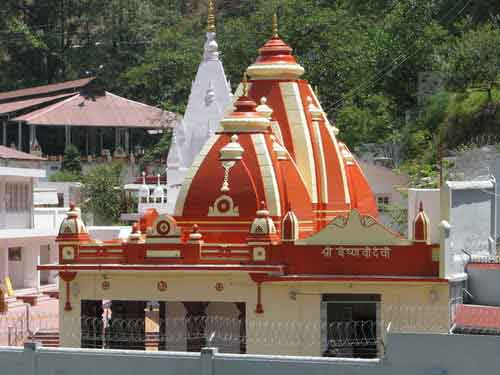 Jobs advised Zuckerberg to visit The temple
During the townhall meeting with PM Modi, Facebook CEO Mark Zuckerberg revealed that when his company was going through a rough patch, Steve Jobs advised him to visit a temple in India, where the Apple co-founder had also experienced life-changing spiritual reflection.
"he (Jobs) told me that in order to reconnect with what I believed as the mission of the company I should visit this temple that he had gone to in India early on in his evolution of thinking about what he wanted Apple and his vision of the future to be," Zuckerberg told Modi at a town hall meeting at Facebook headquarters.

"So I went and I travelled for almost a month, and seeing people, seeing how people connected, and having the opportunity to feel how much better the world could be if everyone has a strong ability to connect reinforced for me the importance of what we were doing and that is something I've always remembered over the last 10 years as we've built Facebook."
Deeply influenced by the Indian spiritualism in 70s, Jobs visited Kainchi Dham Ashram, in Nainital, in the state of Uttarakhand (the Ashram of Baba Neem Karoli or Baba Neeb Karori, considered a reincarnation of Lord Hanuman); and he is believed to have got the vision at this place to create Apple.
Some interesting facts about Kainchi Dham Ashram:
The first temple of Lord Hanuman was inaugurated in June 15, 1964.
The Hanuman temple was later built over the platform thus establishing the Kainchi Ashram.
Kainchi is a mountain ashram located in the Kumoan Hills in Uttarakand, approximately 38 km from Naini Tal.
In 1962, Maharajji (Baba Neem Karoli) built a platform around a place where two spiritual gurus had performed Yagyas in Kainchi village.
Apple founder Steve Jobs visited the Ashram to meet Neem Karoli Baba with his friend Dan Kottke. However, he could not meet Baba who had died before his arrival.