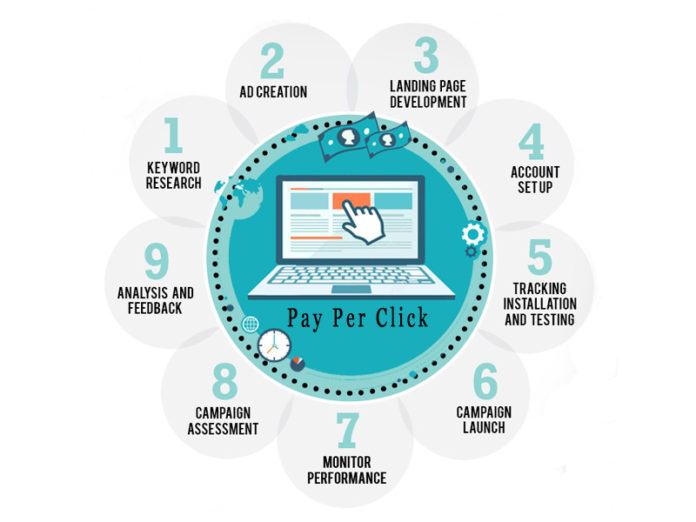 A proven strategic approach for high resulted oriented pay per click campaign using Insight-driven Marketing
---
Learn the comprehensive digital consumer acquisition strategy using the market insights generated from in-depth research, proven strategy outlining the recommended techniques for reaching to the potential consumers and rolling out a pay per click campaign that delivers on your digital objectives and goals.
The benefits of well-versed campaign start from planning to execution via management by keeping patience and moving forward without skipping any steps of reading the data to putting the contextual content. And the best part comes into play where 63% marketers lag behind, and that is the lack of "Day trading attention".
Most of the marketers are moving away from the talking about the value of their products or services in the life of human as bridal beauty. The shift in arbitrage that has been taking place during the last two decades from a highly personalized products and service to memorable, identity based experiences since the launch of web 2.0 and birth of today's undisputed king of Pay Per Click campaign (PPC campaign) "Google AdWords".
Every marketer needs to be considering valuable points undersigned beneath this before planning and implementing a high result oriented campaign:
Reading current situation of products and services: Accumulating the current situation and best practices along with DON'Ts which should not to be practiced. Dig data as much as you can from the various available tools available in the market about your products or services before putting your contextual content on table.
Further, come with niche outcomes which will also help your to develop the value proposition for your business, which makes you win over your competitors.
"Be focused towards the macro-moment of mobile-first world".
Psychology of consumers in target location: Highly favorable thing which exploits success of campaign is putting the offering in front of consumers before knowing your consumer behavior and time. The best strategy to come with such data is to know "What will work for your business or what will not is" either do a survey (this thing is amongst the non-practicing steps in today's world) or read about augmenting targeting keywords or both and pricing to buy them as well their search volume and how often those keywords has been used over a time period of last one year (by this strategy, you will also come up with data which keywords are seasonal).
Secondly, where attention of marketer is required is that learning "how past visitors have reacted or behaved with your competitor's offers and their engaging period". If you are old industry practitioner and have data in your bucket then read every visitation as an opportunity as well the time spent by consumers on your website coming from through each and every search queries.
Do as well read about "How many of the keywords in your account appeal to multiple audiences? How many of those audiences are valuable to you? How do you know when someone types a keyword into Google that they are relevant to your products or services?"
Modification required in landing page: Now, you need a good landing page which can guide a consumer across website in gathering information. Every consumer has a prime motive before coming to you.
Here the best thing which every industry practitioner need to focus on that is their prime motive is to SELL TIME to consumers rather preaching them. Landing page play a crucial role in making your Pay Per Click campaign (PPC campaign) ROI focused. Here are mentioned 7 benefits of landing page:
Directly Support Your Business Goals

Increase Conversions

Generate Data and Insights

Improvised Paid Search Campaigns

Strengthen your database by more consumer data.

Increase Credibility.

Improvised Brand Awareness.
Persuasive Ad copy: "If Content is king then Context is god".
Now the medium comes to play which needs to putting up in front of consumers to grab their attention and inspires them to take first action before landing on your website. There is an old proven saying "The first impression is the last impression".
So better don't write content, write inspiring stories which answers the queries of potential audience and persuade them to take action and click on our ad rather competitors. To provide such content, use various techniques like dynamic search ads and dynamic keyword insertion as well we do several ad copies A/B testing.
"Stay current, cover all the bases, keep clearing the clutter using bull's eyes and let it go as it is an On-going process"