Fribo: A Robot Developed For Lonely People
---
" Times may have changed, but there are some things that are always with us loneliness is one of them" Are you also worried about your loneliness? Here comes Fribo, A Robot Developed For Lonely People.
In this huge world, new technologies are emerging daily. As a result, more people working or associated with those technologies. So, these people are covered with the bundles of work.
But, what for those who are staying alone at home?
This robot Fribo helps young people to text and call one another via sharing information on their daily activities.
Consider a report of America in 2017, It is seen that More Americans are living alone after the recession. 
Now, This number is increasing and not only in America other developed nations, It is seen  Everywhere. This situation is really not good for people that results in bad health, depression, physically and mentally.
Well if we see the negative aspect of technologies, you can consider this situation in it. but, technologies also give the bright future and makes current work easy.
Fribo, A robot prototype is developed by Researchers of Korea that helps young people to text and call one another.
Moreover, FRIBO CREATES A "VIRTUAL LIVING SPACE" BETWEEN A GROUP OF HOUSES. It is designed to be distributed in a Friends group, houses, creating what researchers call a "virtual living space" in order to bring together individuals.
How It Works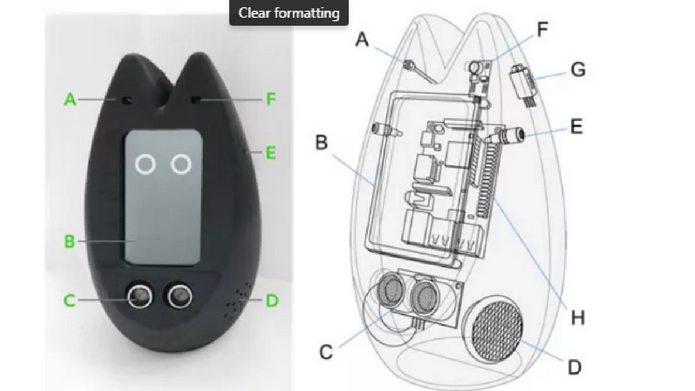 Fribo helps the users with the integration of apps, It first listens to the activity in individuals' houses. Meanwhile, help the users to talk via chat apps.
In terms of sensitivity, it recognizes domestic activities i.e when someone comes home, turns on a light, vacuums, or opens a fridge these things are done by Microphones and sensors.
Finally, what work is performed by it? It shares this information anonymously with the rest of the group in the message.
So, whenever someone receives this message can respond either by texting the group chat or by knocking twice near their Fribo, which will recognize the sound and pass on a direct message. Additionally, Users can also share approval by clapping three times. It is a really great concept of keeping friends informed about other friends' activities.
Last Month, Fribo was presented at the ACM/IEEE International Conference on Human-Robot Interaction.
In terms of privacy, tester worried little about it. Fribo powered by a Raspberry Pi and has only a simple screen and basic sensors, it could easily be adapted if it ever came to market.
For the latest tech news follow techcresendo on Twitter, Facebook, and LinkedIn.