If you are looking for Best Raspberry Pi Projects then you are in the right place. In this article, we have covered the Best Raspberry Pi Projects so that you can thrive and grow your knowledge without taking a pause. There are many Pi projects on the internet.
Either you are working from home or just doing nothing, you can still scale your knowledge with these Pi projects. Here are Best Raspberry Pi Projects that can add more value and improve your creativity skills and can leverage the time of lockdown.
Best Raspberry Pi Projects
Portaberry Pi
Talking toy
PiRate Radio
PiPhone
Semi-autonomous quad-copter
Erica the Rhino
PiPad
Picrowave
1.

Raspberry Pi projects: Portaberry Pi
Turning the Raspberry Pi into a gaming machine is a classic use case for the mini computer—emulators for the legally gray win!—but Portaberry Pi is one of the nicer set-ups. It includes a Raspberry Pi Model B, a 4.5-inch TFT display, a 3D-printed case, and various components to construct a boxy handheld retro gaming device.
2.

Raspberry Pi projects: Talking toy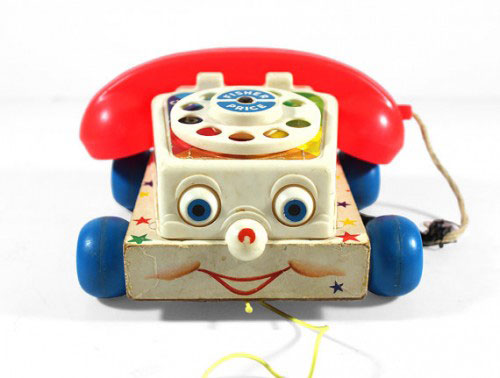 The original Fisher-Price Chatter Telephone is an iconic, if vaguely sinister, children's toy (what exactly does it have to smile about?). When a new version of the toy was brought out to coincide with the release of Toy Story 3, one tech-savvy individual made it his weekend project to grant new powers to the grinning phone.
3.

Raspberry Pi projects: PiRate Radio
Turns out the Raspberry Pi can do more that just computing. It can send out signals over FM airwaves. It's perfect for users who've dreamt about starting their own pirate radio station. Some basic tools like a soldering iron, wire cutters, and an FM radio can come together to make a local FM radio transmitter.
4.

Raspberry Pi projects: PiPhone
Smartphones are getting increasingly similar, so if you're bored of the choice between Android, iPhone and Windows Phone, why not make a PiPhone?
It is not a project for the faint of heart – but it should be cheap, with one owner putting together his own PiPhone for around $160.
A great project to learn about electronics and coding, or to make you appreciate your current smartphone more. Making a PiPhone is one of the most sophisticated, rewarding uses for your Raspberry Pi.
5.

Raspberry Pi projects: Semi-autonomous quad-copter
This is a more expensive and mechanically intense project, but what's more rewarding than building your own Raspberry Pi-powered miniature vehicle?
UK-based Pi enthusiast Andy Baker has a breakdown of how he built his own semi-autonomous quad-copter that comes programmed with its own flight plan.
6.

Raspberry Pi projects: Erica the Rhino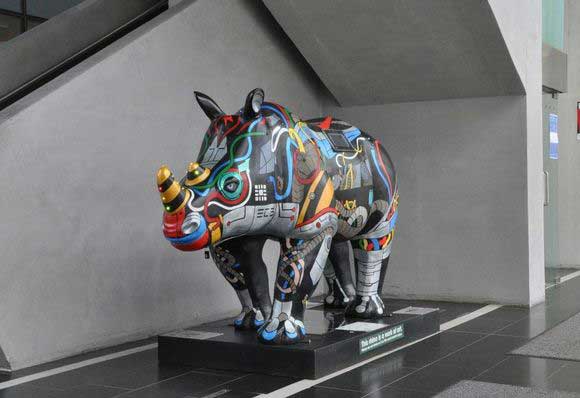 This art installation by the University of Southampton's Electronics and Computer Science team is powered by five Raspberry Pi devices that allow the Rhino to move its ears, send out and read tweets, make Rhino sounds, and even interact with nearby viewers via smartphones.
7.

Raspberry Pi projects: PiPad
Maker Faire contestant Michael Castor used a Raspberry Pi to make his own tablet. The wooden frame was designed using AutoCAD.
Castor then fit a power supply, Raspberry Pi, and 10in touch-sensitive display inside the frame. The results are impressive. The PiPad is a full-size tablet running Raspbian Linux with XBMC.
8.

Raspberry Pi projects: Picrowave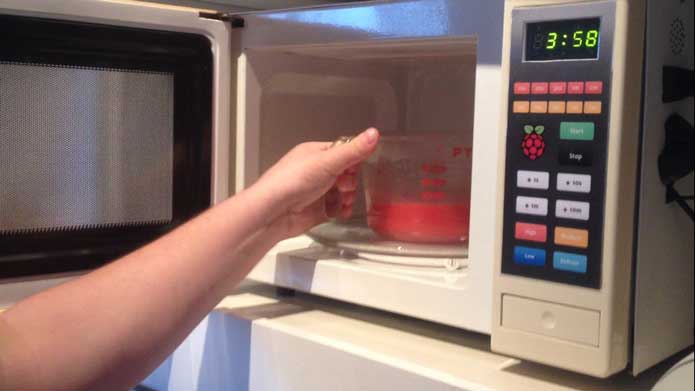 Why bother owning a traditional microwave when you can swap out some innards and create your very own Pi-powered food nuker?
Developer Nathan Broadbent took his microwave apart, redesigned the touchpad, and added some new functions like voice control, a barcode scanner to access an online database of cooking times, a web-based interface for remote access, and auto-tweets for when the timer is done.
Good Luck! 
 If you liked this article, then please subscribe to our YouTube Channel. You can also search for the latest tech news and follow us on Twitter, Facebook, and LinkedIn.