Apple iPhone 7 Launch Event: Everything You Need Know
---
Apple is holding a special event in California today, where it is expected to unveil the new Apple iPhone 7, Apple iPhone 7 Plus and new Apple Watch 2
Here we go!
The Apple event is underway! We're going to be bringing you all the latest throughout this two-hour event.
James Corden makes an appearance…
British comedian James Corden has made a surprise appearance, chatting with Tim Cook in a pre-show skit.
He's making jokes with Tim about leaks… and now enjoying a bit of his famous Carpool Karaoke…
Tim Cook now live on stage
Now that's out the way… Tim Cook is on stage!
We've got some great things to show you this morning
The first announcement is regarding Apple Music… and he says that it now has 17 million users.
Apple just accidentally announced that the new iPhone is waterproof
Apple is new to Twitter game, as we know. But that's a huge mistake – Tim Cook is busy trying to build anticipation with the numbers but it's actually scooped itself.
Mario is coming to the App Store!
BIG applause in the hall – Nintendo are coming onto the stage.
Their games are coming to Apple devices, Tim Cook confirms.
You can play with one hand. Or you can play against other people. This is all from Nintendo.
And now Tim Cook is back on stage. He says he is delighted that Nintendo is teaming up with Apple.Tim is now moving on to education…
Apple is launching a programme called "Everyone Can Code". That's a way of teaching programming to kids in a "simple, fun and interactive way".
Tim Cook is now reeling through Apple's commitment to education.
He's announcing that Apple are shipping equipment to teachers and pupils across the United States.
Now, Tim is talking through a new programme called Everyone Can Code, which he hopes will teach children in schools how to code and become a key part of the curriculum.
Tim Cook's back on stage and he's here to talk about Apple Watch.
Apple Watch…
Apple is now unveiling the new Apple Watch software, which has new faces, "Tap Back" to send a quick reply to messages, as well as new stickers, full-screen effects and "Scribbled" custom-replies. Apple claims you will be "amazed" how easy it is to write on the small screen.
Apple Watch Series 2 is available for $369, which is available in September. The Nike+ edition is also $369, available late October.
iOS 10 revealed
Siri capability is coming to separate apps in iOS 10.
Maps have been redesigned, and can be used to book reservations at restaurants.
They are also revealing Home app, which is used to manage devices – garage doors for example – throughout your home.
Apple iPhone 7
Here are the colours that you can get for the new iPhone…
Jet black
Black
Gold
Silver
Rose gold
The iPhone 7 has an entirely new 12-megapixel camera with optical image stabilisation, and f/1.8 aperture, six-element lens.
Apple is going ahead with the plan to have wireless headphones as rumoured earlier. Called AirPods, a trailer is now being shown for Apple's new headphones. The trailer says Apple believe in a "wireless future".
A closer look at the AirPods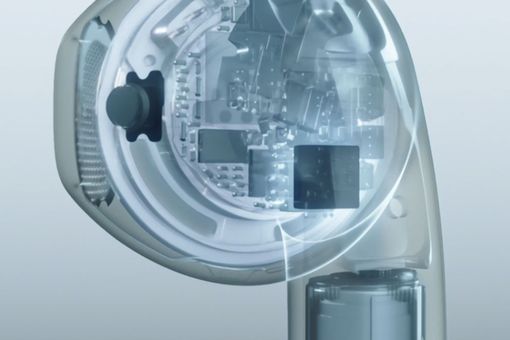 iPhone 7 comes with glossy black look with dual-camera
The longest battery life "ever on an iPhone" – An extra two hours of battery life will be added onto the new iPhone 7 and 7 Plus models.
iPhone 7 costs the same as the iPhone 6s that it replaces.
iPhone 7 will cost $649, coming in silver, gold, rose gold, black and the new jet black. iPhone 7 Plus starts at $769. They will both be available in sizes up to 256GB.
Apple iPhone 7 and iPhone 7 Plus to be available in India on October 7.