YIFY (YTS) shut down forever – The end of a pirate king
---
Almost two weeks after YIFY Torrents, the BitTorrent group that was renamed YTS, went offline, it has now emerged that the site has been shut down permanently.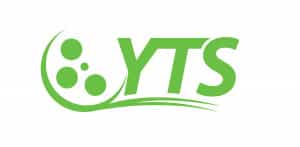 YIFY- a group that pirated just about each and every new Blu-ray release and became huge by providing MP4 copies in reasonably small file sizes. YIFY was founded by a guy, nicknamed YIFY. He was not only the group's founder but its main movie encoder.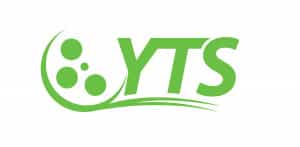 By focusing on speed, decent quality rips and smaller sizes that could play on almost any device, the group quickly grew to become the number one source for illegal movies, catering for the needs of millions of content pirates around the world. Users liked YIFY-Torrents.com because website was user friendly.
The MPAA (Motion Picture Association of America) took credit for shutting down YIFY and YTS. Taking advantage of YTS' popularity, duplicate sites are trying to attract users into scams.
The MPAA also claims to have forced the shut down of Popcorn Time, the website that streamed illegal rips of movies through a browser. In an announcement on Tuesday, the MPAA says that Popcorntime.io closed after a court order in Canada.
"This coordinated legal action is part of a larger comprehensive approach being taken by the MPAA and its international affiliates to combat content theft," said Chris Dodd, Chairman and Chief Executive Officer of the MPAA, in a statement. "By shutting down these illegal commercial enterprises, which operate on a massive global scale, we are protecting not only our members' creative work and the hundreds of innovative, legal digital distribution platforms, but also the millions of people whose jobs depend on a vibrant motion picture and television industry."
YIFY replaced aXXo
aXXo was the Internet alias of an individual who released and standardized commercial film DVDs as free downloads on the Internet between 2005 and 2009. The files, which were usually new films, were popular among the file sharing community using P2P(peer-to-peer) file sharing protocols technology such as BitTorrent. aXXo encoded files to approximately 700 MB – the same size for a compact disc. There were many imitators, but none could match the speed or breadth of aXXo leaks. On March 11, 2009, aXXo stopped uploading new files after releasing Punisher: War Zone.
In 2009, YIFY begin uploading torrents to sites like PublicHD, KickassTorrents, 1337x, The Pirate Bay, and ExtraTorrent. According to KickassTorrent, DVD rip of Toy Story 1 and 2 was the first YIFY upload in 2010. and in 2011, YIFY-Torrents.com was born.
The MPAA (Motion Picture Association of America) claims to have discovered the true identity of the New Zealand-based leader of YIFY, who also operated torrent site YTS, and have filed lawsuits against him. It is said that YTS and YIFY are now gone forever.