Vernee Mars will sport arc antenna, possibly the world third with this design
---
Vernee is a Chinese brand, last week Vernee announced its plan to launch a brand new model – Vernee Mars but, the company officially released real photos of the device. Showing us some surprising features such as arc antenna, ultra-narrow bezels, high screen-to-body ratio, super-thin metal uni-body and gorgeous display effect. The Chinese smartphone maker had already teased this smartphone several times.
According to many previously leaked photos and renderings, iPhone 7 seems to adopt a new method in dealing with the antenna band, the one on new iPhone seems to be curved along the upper side of the device. This design will make the back of the device look more elegant and appealing. And of course, the process behind is more complicated. But for the best visual effects, this is the best design ever.
In April of this year, Meizu launched the second product of its sub brand Pro – Pro 6. This model sports a similar arc antenna along the upper and lower sides, which echos the curve of the body. It does improve the viewing effect a lot. Maybe in near future, it will be adopted by many other smartphone makers.
Vernee's coming model – Mars will adopt this design as well. According to Vernee, it will adopt a new black antenna on the silver gray variant with a similar process that Oneplus 3 does. This adjustment is to ensure the best handling experience and overall visual aesthetics.
Specs For the Vernee Mars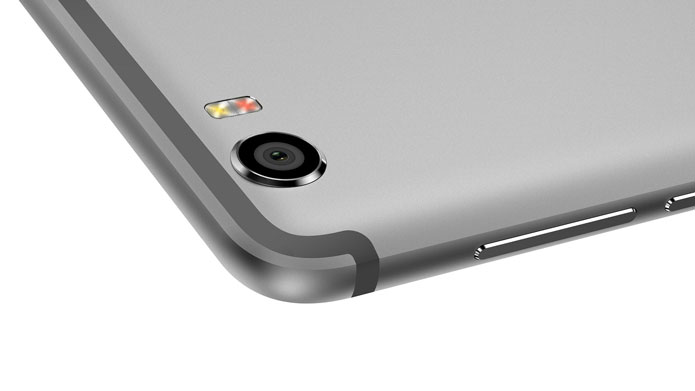 Vernee Mars will have really thin bezels on the sides, it will be made out of metal, it will, reportedly, sport a metal unibody design. The Vernee Mars is expected to come with 6GB of RAM inside and the Vernee Mars will be powered by the Helio P20 64-bit octa-core processor by MediaTek, which is MediaTek's chip which was introduced back in February during the Mobile World Congress (MWC).