OnePlus 2 Review
Riding on the success of its first 'flagship killer,' the company has now launched the OnePlus Two, which boasts of a better build, a bigger battery, faster processor, and a fingerprint sensor among other improvements.
OnePlus calls its new smartphone the '2016 flagship killer' and says it competes with next year's smartphones. We spent some weeks with the new OnePlus 2 to find out if its a worthy successor to the OnePlus One.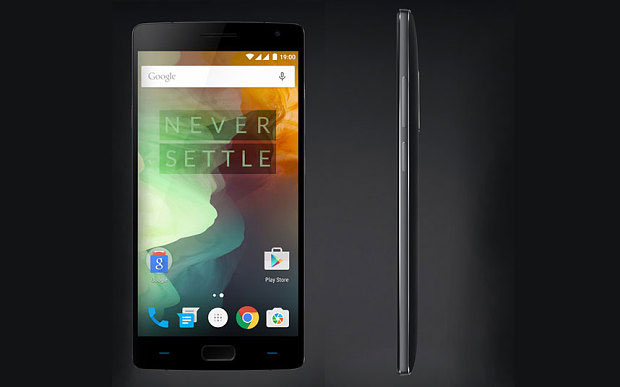 Like its predecessor, the OnePlus 2 has a 5.5inch LCD display with a sharp 1920 x 1080 full HD resolution, topped with Corning's latest ultra-tough Gorilla Glass. Kevlar, bamboo, rosewood and black apricot are amongst the other cases are separately available at Rs. 1,699 from Amazon India.
Hardware
The OnePlus 2 features a metal frame with a distinct, removable back cover. The speaker grille at the bottom has a more modern look, similar to the ones seen on Apple and Samsung's newest flagships. Just below the display is a fingerprint sensor that you can use to wake the phone. Interestingly, it isn't a button, but more of a shallow depression that you place your finger over. It will turn the phone on even if the screen is off.
In terms of hardware, the OnePlus 2 is pretty well endowed with 64-bit Qualcomm Snapdragon 810 processor with 1.8GHz Octa-core CPUs, Adreno 430 GPU and 4GB DDR4 RAM. The phone comes with 64GB storage out of which 54GB is available to the end user. There's no microSD card slot.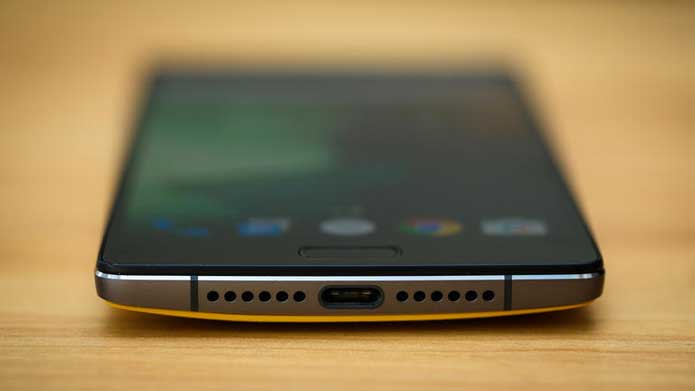 Located at the bottom is a new technology USB Type-C port, making this one of the first few smartphones to sport the new port. This is a USB 2.0 port, and not the new made USB 3.0 port. This means transfer speeds will be similar to current phones, and will not be able to hit 5 gigabits per second. USB Type-C is fast and completely reversible and will become the universal USB over the coming year
Software
The OnePlus 2 comes with the company's Oxygen OS 2.0, which is essentially stock Android 5.1.1 Lollipop with minor additions. you have the option of enabling a feature called Shelf, which then becomes your left-most home screen. Shelf is currently in beta testing and entirely optional. You can enable it during setup and is accessed by swiping right from the home screen. The OnePlus 2 has two hardware features that are closely tied in with the software: the fingerprint scanner and the alert slider.
Camera and Battery Life
The OnePlus 2 comes with a 13-megapixel rear camera that captures excellent detail in well-lit conditions. However, if you use the tap-to-focus feature, the camera takes some time to find its bearings, which can slow down things considerably. There is also a 5-megapixel front camera. The 5-megapixel front camera takes full-HD shots. The OnePlus 2 easily adjusts to lighting conditions and focus when you're shooting with video, so no issues there. The phone comes with a 3,300mAh battery which offers a decent backup.