LG Watch Urbane 2nd Edition
LG on Wednesday evening announced the Watch Urbane 2nd Edition, the first Android Wear smartwatch that will have its own nano SIM for full cellular support. With the option to connect via 4G, 3G, Wi-Fi or Bluetooth, LG's newest wearable device works seamlessly with Android smartphones or can go it alone, when carrying a smartphone isn't practical or convenient. Cellular enabled features will vary across Android and iOS. smartwatch with LTE in it.
This time around, LG has given the Watch Urbane an ever-so-slightly larger 1.33-inch P-OLED display delivers stunning image clarity all day long, even in bright sunlight with a higher resolution, of 480 x 480 pixels. Even with the bigger screen, the watch's body is actually getting substantially smaller.
The Watch Urbane otherwise includes the features and sensors you'd expect in an Android Wear watch. There's a heart-rate sensor, Wi-Fi, Bluetooth, and GPS. Its stainless steel body is water and dust resistant.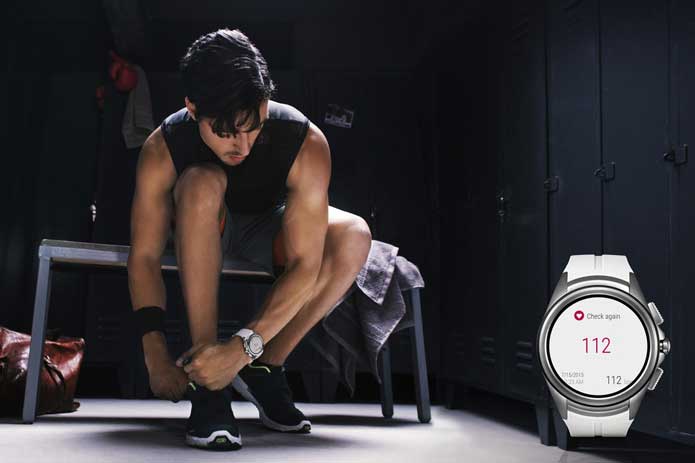 The New LG Watch Urbane 2nd Edition has three buttons on the right side to provide quick access to things like contacts, LG Health and the apps list, It has a central button in the middle of its side for pulling up the watch face, and a tall button above it for jumping straight to your favorite contacts and another button below it for jumping right to the LG Health app.
Interestingly enough, the Wi-Fi and cellular antennas are embedded inside of the band and not the watch case. You'll also find the usual heart-rate sensor, barometer, pedometer, gyroscope and compass.
"The wearable sector continues to evolve and we're playing an active role in that by bringing to market various devices that appeal to various consumers," said Juno Cho, president and CEO of LG Electronics Mobile Communications Company.
LG didn't announce pricing or availability, but did say the LG Watch Urbane 2nd Edition smartwatch will be released in the U.S. and South Korea first.
LG Watch Urbane 2nd Edition – Full Specification
OS: Android wear
CPU: 1.2GHz Qualcomm Snapdragon 400(MSM8x26) processor
Display: 1.38-inch P-OLED
Resolution: 480×480
PPI: 348ppi
Memory: 768MB LPDDR3
Storage: 4GB
Battery: 570mAh Li-Ion
Wifi: Yes
Sensors: Accelerometer, Gyro, Compass, Barometer, PPG
Misc: IP67 protection
Colors: Signature brown, Space black, Luxe white, Opal blue.
Network: 3G, LTE, Bluetooth 4.1
Size: 44.5 x 14.2mm