Blackmagic Design: Introduced New Pocket Cinema Camera For 4K video
---
Blackmagic Design, An Australian digital cinema company and manufacturer has unveiled a new version of Pocket Cinema Camera, With some advanced features for 4K video.
This new Pocket Cinema Camera can actually shoot in 4K, unlike the original version, The original version was limited to 1080p.
Blackmagic Design next-generation 4K camera features dual native ISO(with up to 25600 ISO for incredible low light performance), full 4/3 HDR sensor, 13 stops of dynamic range, and ProRes or RAW recording to internal SD/UHS-II and CFast cards, or even external USB‑C drives.
Blackmagic Design new model can capture that footage in 10-bit ProRes or 12-bit RAW, Like its predecessor.
Moreover, it can record straight to external drives over USB-C, which is a huge advantage when recording immensely large 4K RAW files, unlike its predecessor. It is expected that new version of Blackmagic Design new model launch later this year for $1,295 ($300 more than original).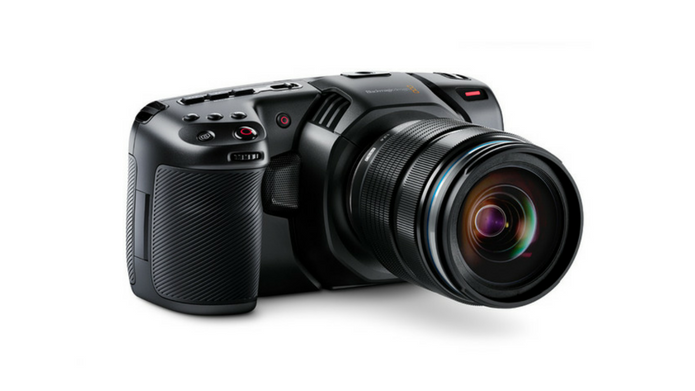 In comparison to the original version, this model While is the small for a cinema camera, but larger than the old version.
This new Pocket Cinema Camera model makes room for a 5-inch display on the back, instead of a 3.5-inch display. And it includes a full-size Micro Four Thirds sensor, whereas the old model was closer to Super 16.
Furthermore, Blackmagic Design gains a position in manufacturing pro video tools, from cameras, to broadcast equipment, to the industry standard colour grading software. It is seen, Blackmagic Design releasing smaller cinema cameras for the past five or so years in the low-thousand-dollar price range.
In terms of features, the new Pocket Cinema Camera is rich in new features, compared to the original model. It offers mini XLR connector, LUT support, and 4K recording at 60 fps.
For the latest tech news follow techcresendo on Twitter, Facebook, and LinkedIn.