BlackBerry Priv Images show 4K Video Recording And 64-Bit Processor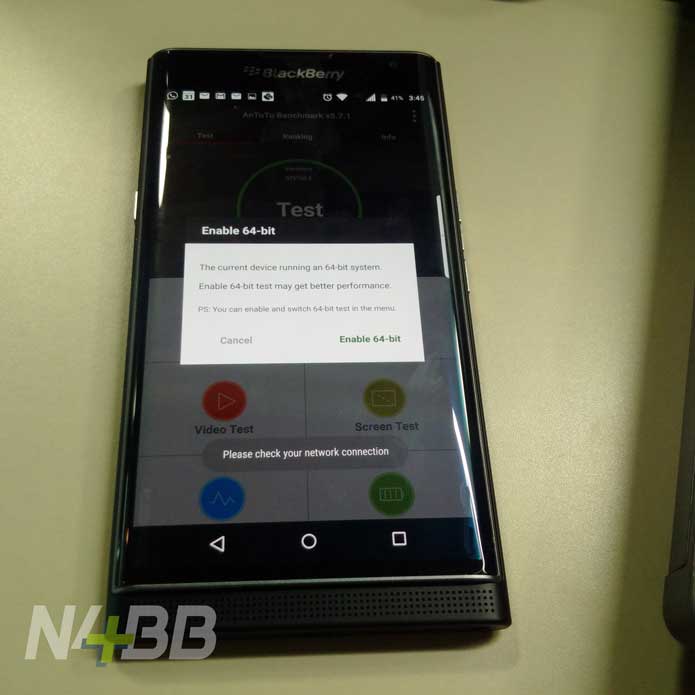 BlackBerry Priv With Android , Blackberry's very first smartphone that runs Google's Android, is slated to hit stores prior to this year's holiday season. With just less than a couple of months remaining before the official unveiling of the smartphone, customers seem to get to see more and more of it, with the latest hands-on photos showing off that it touts 4K video recording as well as a 64-bit processor.
The BlackBerry Priv With Android will be capable of capturing 4K (2160×4096 pixels) resolution video at 30 frames per second with its 18MP rear camera.
The dual-curved screen smartphone would also offer video recording options in full-HD (1080×1920 pixels) resolution and HD (720×1280 pixels) resolution with both 60fps and 30fps. The smartphone features 18-megapaixel rear camera, And 5- megapixel front camera. Most surprising is that the Priv is reportedly thinner than the Galaxy Note5, which is a slender 7.6mm thick. As for weight, it was reported more than the Note5 (171g).
BlackBerry Priv With Android – Full Specifications
Android 5.1.1 Lollipop
5.4-inch QHD (1440×2560 pixels) dual-curved display
18 MP rear-camera
5 MP front-camera
hexa-core Qualcomm Snapdragon 808 processor, clubbed with Adreno 418 GPU
3 GB RAM
Reports suggest that this new Blackberry Priv phone will be out by November 2015 with a price of around £579.99.
Yesterday, at the Code/Mobile conference held on the West Coast, BlackBerry CEO John Chen confirmed that the BlackBerry Priv will be a high end phone. The executive discussed the Priv's pricing by saying, "High-end price, yeah. We'll make the phone financially affordable to get, whether that's by installments or something else."
The "BlackBerry Safeguard" app lets users view the BlackBerry Priv's security status. Users can view and edit the smartphone app settings, developer options, screen lock, and more using the application.