8 Best Free Online Logo Maker – Today, People do not spend much time on an article until and unless it is filled with good infographics. As visual data is a powerful tool in order to allow people to easily digest information. Similarly, Your brand awareness or business can recognize by indeed Good logo creation. A company logo design, which would represent your business.
Moreover, Creating a logo is really a daunting task when you don't know much about designing. As a result, you hire someone (talented designer) for this or Find a top logo maker is essential to generate a professional-looking logo
Now, Designing a logo for your business website can be cost ($500 to $5000). So, Why spend this high amount of money to invest in a logo creation?
There's no need to worry, we have some online Websites which would help you in designing a decent looking logo for your business.
What is Logo?
A logo is a symbol or small design, an effective marketing tool that assists to drive customers to your business.
Also, It is a combination of text and visual imagery and the First impression is made by the company logo design.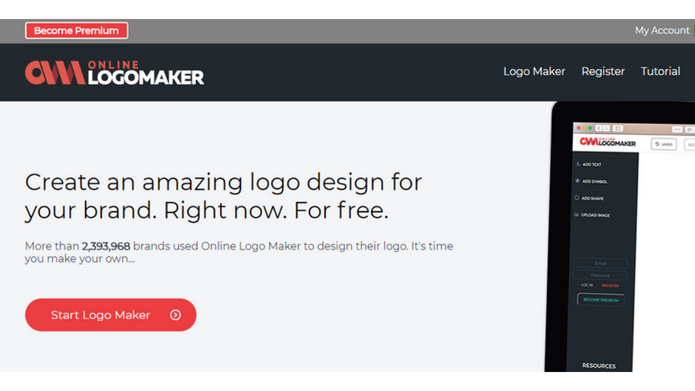 This is a free tool for your Company Logo Design, You can Create an amazing logo design for your brand.
When people have really a very busy schedule, they go to sign up with Google, Facebook or LinkedIn account. But this site offers a good feature that it doesn't force you to create an account for designing and downloading a logo.
The website serves you with the bunch of wide variety available images in the different category. Meanwhile, You can upload a custom image.
Further, Put up your brand name, set the colour, alignment, size, and proportion.
Cool! Your logo is ready.
The Free Logo Maker, Offers you limited design templates to choose from for free. But, Among those you can take any of those designs and turn it into something unique.
Also, Any user with lack of knowledge can use this tool as it has a very basic user interface. And For unlock more high vector graphics of your logo in 8 different sizes in the transparent format you should spend some bucks.
Furthermore, You still stuck somewhere in creating your Company Logo design, you can hire their team to take it to the next level at just $19.
Logo Genie is a well-known and creative tool to design amazing logos online. This tool also provides you very user-friendly interface in order to make creative Logo design according to your ideas.
Let's, Just select the category, put in your company name and you can see a lot of logos already ready.
In terms of customization, Logo Genie offers (change colour, orientation, add some gradient) as per your requirements. Once you complete your Logo design, You can download the awesome logo designed by you in multiple file formats such as JPG, PNG, PDF, EPS, etc.
This tool helps you to choose from thousands of options to make a logo for your startup business or next event.
You can use its best and attractive metallic finish effects and special symbol effects while ile creating your company logo design by yourself.
Moreover, The Logo Garden provides a unique user experience along with effects such as shadow, reflect distress, shine etc.
ANd once you finish your design you can register and get an instant downloading link for your logo.
This is another easy tool to help you in making Professional logo design for your business. However, this site provides very limited options and when you search for an image on the website this will also display only five images on one page. So, one needs to keep jumping frequently to other pages.
With this tool, you don't need any registration and you can quickly create a logo for free.  As I say quickly, it can be useful for some people who don't want to use alignment, rotation and other options and just want a logo to be picked up very quickly. Also, you can create a free button on this site.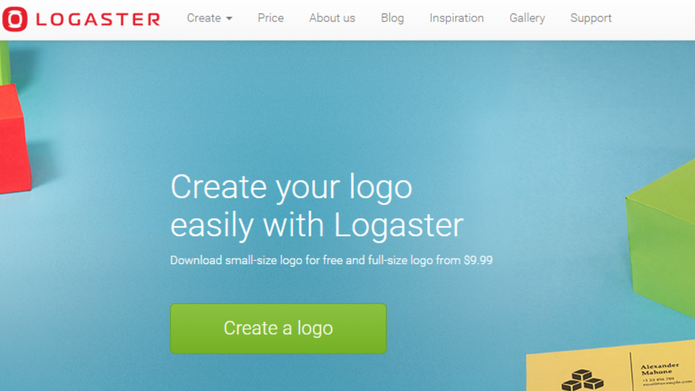 Logaster, the Great online tool to create really good Company logo design. This is the most used online software in terms to make super fast and efficient logos.
Once you finish your designing, you can create an account and quickly grab your freely created logo. You will be able to get modified logos ( one with a transparent background, another one with invert emblems) as a zip file.
As this logo provides pretty clean UI, The tool assists you to download the logos in high resolution and to get high-resolution images you will have to pay from $ 9.99 just spending a few minutes on the site.
By going with the Free Logo Services, Just choose the category means (your industry), then enter your text. Further, Choose an icon, badge, initial, or text-based logos, and then narrow by your favourite type of font style.
In terms of customization, you can change the icon layout, colours, and fonts to suit your brand. Finally, you have your Company logo design in just a few clicks.
Also, You can create similar business cards with this site. So, when designing is completed choose the option to create the business card.
Canva is also free, easy and user-friendly graphic-design platform used by non-designers as well as professionals. Enables easy to use drag-and-drop interface, provides access to over a million photographs, graphics, and fonts.
You can create designs for blog graphics, presentations, Facebook covers, flyers, posters, invitations on social media (Facebook, Twitter, Instagram, and Pinterest).
Moreover, Canva is available on your iPhone, iPad, and computer so you can create, edit and share your designs when it suits you most.
In order to make your Company logo design by yourself, Start with one of their free templates, and then change the text, colours, fonts, and more to match your brand.
Finally, download your design as a PNG, JPG, or PDF. Use the site to create letterheads, business cards, and more using your free logo.
What's your Favourite, have you tried any other sites for designing logos? Please let us know through the comments section below.
And If you liked this article, then please subscribe to our YouTube Channel. You can also search for the latest tech news and follow us on Twitter, Facebook, and LinkedIn.